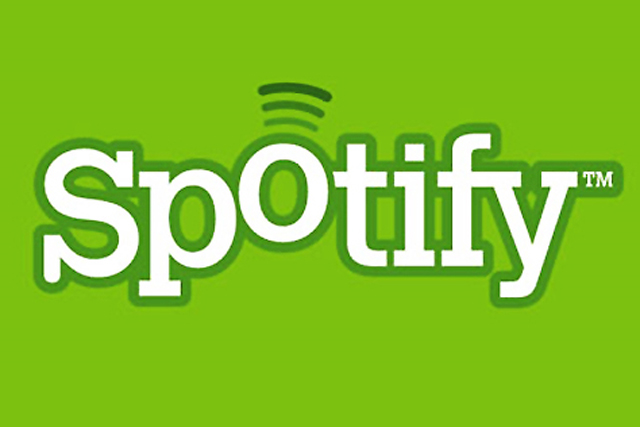 The feature means that readers will not have to leave a website to listen to music or a playlist a publisher is writing about.
Gustav Soderstrom, chief product office at Spotify, said: "Today we're giving every blogger and web editor the ability to light up the internet with music. Adding a personalised soundtrack to your website or blog has never been this easy."
Partners include blogging platform Tumblr as well as large publishers such as The Guardian, Time Out Group, The Huffington Post, The Independent, NME, Rolling Stone and MSN UK.

To activate the button users must have the Spotify app open on their computer or mobile.

Ads will be served through the widget, but only to users of Spotify's free ad-supported service and not to paying subscribers.
Advertising is targeted and delivered via the Spotify client rather than the publisher's website and as usual Spotify advertisers can target by age, sex, location and music tastes.

Spotify has no plans to allow advertisers to target ads using data gathered from publishers or to vary the cost of ads according to the perceived quality of the site on which they are heard.
Publishers will not receive a cut of advertising revenue.

Examples of the widget in use can be found here on The Independent and The Huffington Post.
Giles Cottle, principal analyst at Informa Telecoms & Media, said the button was "hugely important step" for Spotify.

"In a sense the move is not that innovative – Soundcloud, We7 and Muzu, to name a few, already offer similar features," he said.

"But it's a natural next step for Spotify that, after playlist sharing and its Facebook integration, sees the service continue to evolve from offering music tethered to an app, to offering it anywhere on the Web. Spotify has already made the leap to being on any devices – now it is moving towards being on any website or property on those devices, too."

Jack Riley, head of digital audience and content development at The Independent, said: "The addition of the Spotify Play Button is another fantastic way for our readers to interact with our stories in new ways."
Follow Daniel Farey-Jones on Twitter @danfareyjones