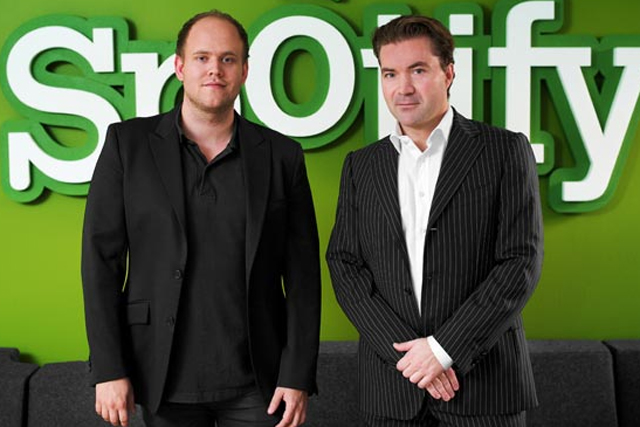 Spotify Limited is a key part of a group of companies that make up the popular online music destination's empire. It is a subsidiary of Spotify Technology, which is incorporated in Luxembourg.
It operates and provides the music service for all European consumers and is the main advertising sales entity for the European market.
The company's 2009 accounts show it had "over 250,000" paid subscribers from seven million users at the end of the year.
Subscription sales generated £6.8m, up from £380,541 in 2008, which made up the lion's share of £11.3m in total revenue.
Advertising revenue exploded from £2,200 in 2008 to £4.5m last year.
However, the company made an operating loss of £16.4m after factoring in the cost of sales of £18.8m, administrative expenses of £8.3m and distribution costs of £609,000.
Current liabilities of £20.9m outweigh the company's total assets of £14.1m (including current assets of £13.6m).
The parent company, Spotify Technology, intends to provide ongoing support to Spotify Limited, according to the directors' report signed by founder Daniel Ek on 10 November.
The report states that Spotify Technology is currently negotiating further funding to support its growth plans. The plans are not yet finalised but the directors are confident they will successfully obtain the support they need.
A Spotify spokesman declined to comment further on the funding situation but provided the following statement:
"2009 saw us focus on establishing a new and innovative music service and bringing it to millions of people across Europe. The groundwork laid in our launch year has been crucial to the significant achievements made in 2010. Further strengthening and expansion of the service remains our top priority."