Spotify "Thanks 2016, it's been weird" by Spotify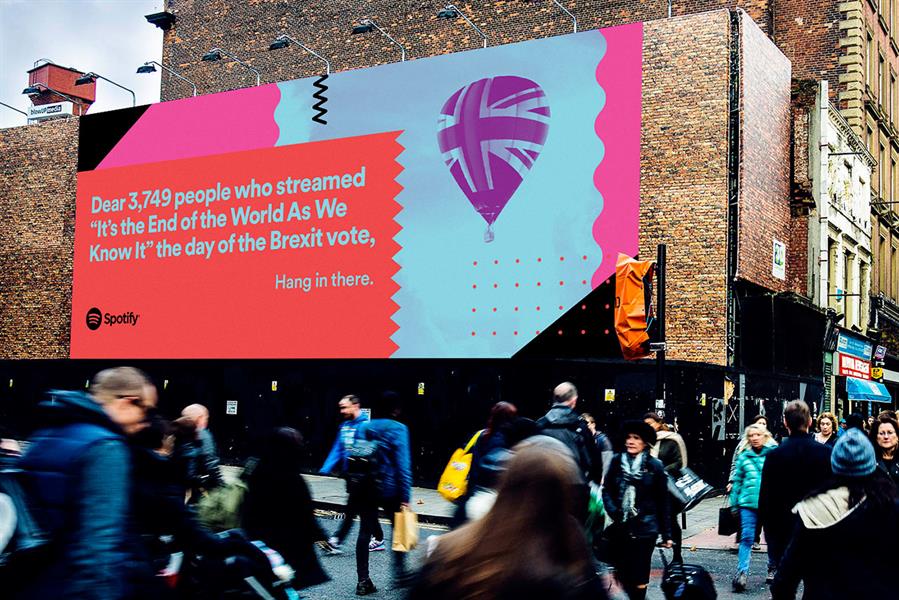 Spotify is signing off 2016 with its biggest-ever brand campaign, which runs across 14 markets.
The music-streaming service is marking a bizarre and tumultuous year with outdoor ads containing messages that are localised and based on data insights about users' listening habits. For example, apparently 3,749 people streamed It's the End of the World As We Know It on the day of the Brexit vote. The work was created by Spotify's in-house team in New York, with support from regional staff around the world.