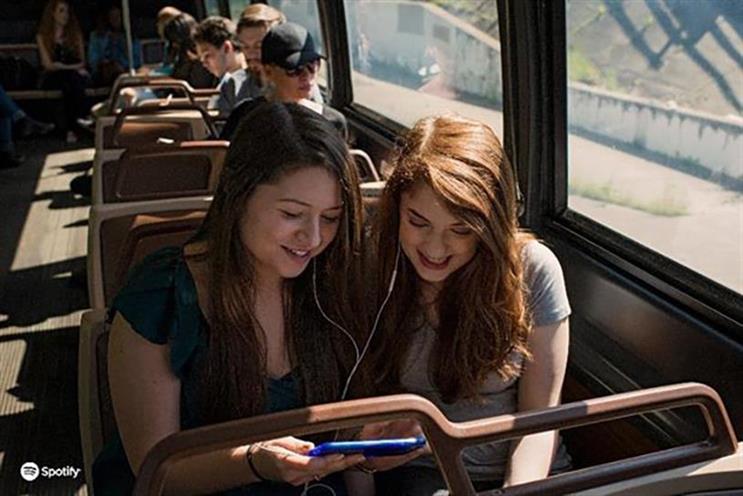 The company is targeting Europe as a fertile area for growth in the digital audio market, compared to a much more advanced US market where it faces stiff competition from the likes of Pandora and Apple Music.
David Cooper, Spotify's UK head of sales, told Campaign: "In the US the digital market is way ahead, the market here is much smaller. Our job is to grow and develop the digital audio market in the UK.
"Media agencies are beginning to pick up on this now, but the feedback from them has been to prove our unique position, demonstrate listener's attention, and show what their behaviour is."
Cooper said the main thing holding media agencies back from buying ads on digital audio is that they are putting Spotify "somewhere between a 'radio buy' and 'digital buy'". The company wants to be considered as a "digital audio buy".
So Spotify has created Galileo, a media planning tool that will provide insights for media buyers. The company will use Galileo when agencies request insights into demographics and behaviours.
Cooper explained Spotify was being "much more proactive" with working with media buyers, as well as promoting the digital audio market more widely.
Spotify commissioned a survey by independent pollsters TNS found 14.4 per cent of people in the UK were using its free product, Spotify Free, which is supported with ads.
The survey, of 2,016 people in the UK aged 15- to 64-years-old, also looked at Spotify's rivals. Soundcould has an 8.7 per cent reach, Google Play was used by 5.5 per cent of people, and 3.2 per cent of people listened to Deezer.
The research also sought to demonstrate how radio listenership differs to Spotify: the most marked difference was the time of day – traditional radio sees a significant early morning spike, while people are on on the daily commute, with 41 per cent of radio consumed in the car.
Spotify, by contrast, sees an evening peak of between 6pm and 10pm, with 31 per cent of listeners consuming it while using the internet to do something else.