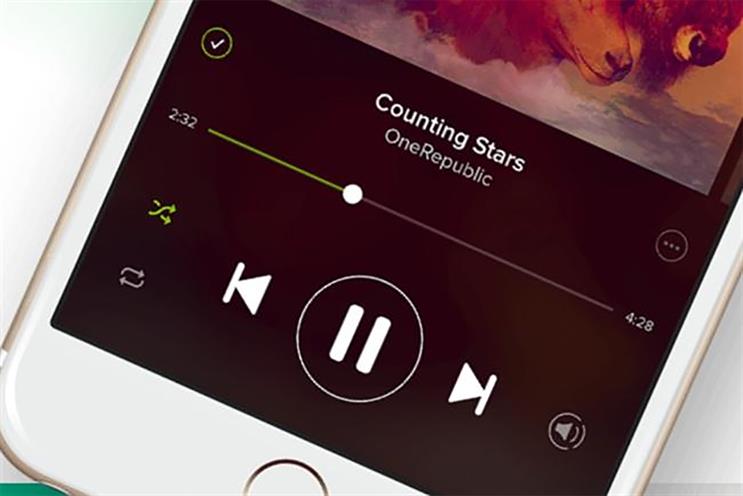 It will enable brands to tap into the "mood" of a consumer based on the playlists they listen to, such as "workout" or "chilled", and when and where they are listening.
It will also enable brands to target ads based on age, geography, genre and language.
Jeff Levick, chief revenue officer at Spotify, said: "Music is an integral part of life, day in and day out. Our new targeting solutions give brands unprecedented ways to reach streaming consumers."
Spotify is ramping up its commercial offering. In 2014 it launched sponsored video ad products and the brand has experienced a 380% year-on-year hike in mobile ad revenue, it said.
The brand kicked off its first TV ad in the UK in October during ITV's The X-Factor, supported by social media activity and dedicated playlists.
It asked consumers to share stories about personally significant songs.
---
Recommended