Spotify "Wrapped 2019" (in-house)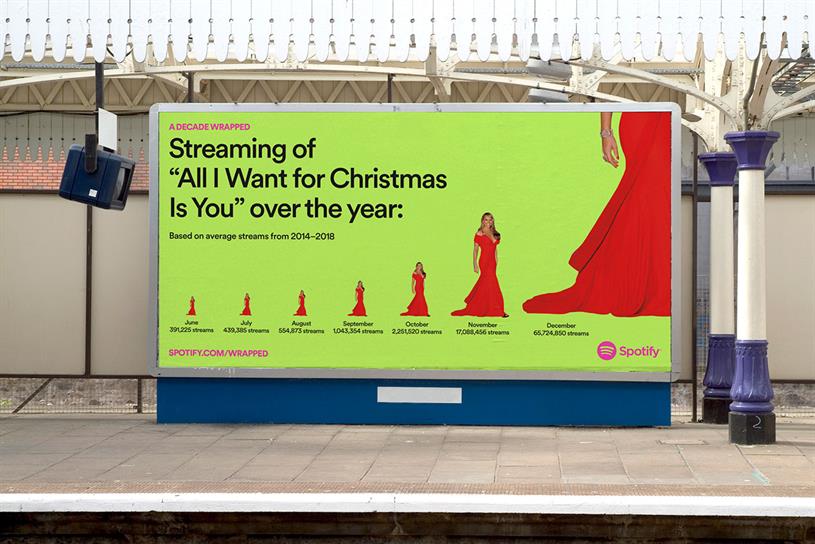 Spotify's "Wrapped" campaign, celebrating the cultural moments, memes and listening trends from the past year, has become a seasonal tradition.
At the end of 2019 it has expanded its view to encompass the last decade. The ads use Spotify data to uncover the most humorous and niche ways people have listened to music and podcasts since 2010. Running in 21 markets, including the UK, US, Brazil and Japan, it features dozens of artists to suit every taste, such as Mariah Carey, Lil Nas X, BTS and J. Balvin.
The campaign will also run in Spotify's app and come to life through unique out-of-home executions. For example, at London's Westfield the brand will transform Mariah Carey's dress into a holiday wonderland with snowfall floating across its board, while in Brazil, the São Paulo yellow line will turn into the Spotify Line.