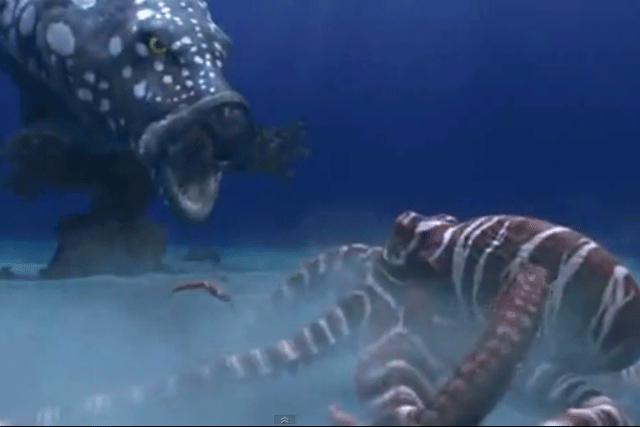 Cadbury has an enviable reputation when it comes to marketing and advertising. From its "glass and a half" slogan and Dairy Milk umbrella brand, to the cult phenomenon of "gorilla," it has produced more than its fair share of textbook-marketing case studies.
However, there are question marks over whether its latest marketing activity – the 'Spots v Stripes' campaign, promoting its Official Treat sponsorship of London 2012 – is engaging consumers.
Given that Cadbury spent £14m on the campaign's launch last summer – its costliest to date – this is particularly worrying.
It emerged last week that insiders believe the Kraft-owned chocolate company is concerned about the effectiveness of the work (Marketing, 30 March).
While the campaign will continue in the run-up to the Olympics, Cadbury is searching for a digital agency to look at its online strategy and help build engagement.
The TV ads, Kraft's first major activity since it bought Cadbury in February 2010, have been created by Fallon.
They depict an underwater game between an array of fish, picking their side based on whether they have spotted or striped skin.
The ads are supported by Facebook, Twitter and online games.
It has been suggested that there is too much emphasis on the social media take-up of the campaign, at the expense of an initial, strong creative idea.
Nonetheless, Craig Mawdsley, joint head of planning at Abbott Mead Vickers BBDO, believes the core concept is sound. He said: "For Cadbury to have created a product that enshrines the idea of game and challenge is a fantastic idea.
"The bit I scratch my head at is the launch TV execution. It was conceptual, beautiful and interesting, but you had to know a lot about the concept behind it to decode the message."
Mawdsley argues that some companies view social media as a replacement for traditional media spend. "They think campaigns will magically create their own momentum."
There remains, though, the fundamental issue of whether the Spots V Stripes idea was strong enough, regardless of its execution, says one agency executive.
"Stripes is a participation idea that is trying to create behaviour from scratch," he adds. "They're asking people to make a lot of effort for an indefinable return. With engagement campaigns, you have to have a decent answer to 'why the hell would I bother?'."
As brands scramble onto the social media bandwagon, it is easy to get caught up in the hype. Marketers using it to their advantage have rarely done so in isolation. In short, social media activity cannot be left to its own devices and expected to work.
Spencer McHugh, brand director for mobile brand Everything Everywhere, says a strong social media presence must be "actively managed and dealt with" daily. "With our Orange film social media activity, there is an ongoing commitment in terms of resource and involvement to make sure it's not a one-hit wonder," he adds.
Timing is key
As far as Cadbury and the Olympics is concerned, Guy Hayward, chief executive of JWT, argues that the way in which consumers engage with sports events must be considered.
"Nike and Adidas launched their World Cup campaigns three weeks before the tournament started," he says. "They learned that you communicate just as interest is peaking. It's very hard for a brand to drive its own engagement in something so big."
Comparethemarket.com's 'Meerkat' work is lauded for its successful engagement. With 45,000 Twitter followers and more than 750,000 Facebook fans, it's not surprising its social media strategy has become marketing folklore.
"There would not have been any desire to interact with the Meerkat had there not been a brilliant TV launch ad," says a source familiar with the work. "The old craft skills made that work and gave it the exposure, so everyone was talking about it."
Craig Inglis, director of marketing at John Lewis, also believes in a campaign's "talkability". "It's important not to get ahead of yourself and think about the social media element, as that is classic tail wagging the dog. You should not let the channel dictate the communication. Start with the big idea, then the media channel comes second."
Inglis says he was recently accused by someone outside John Lewis of not having a social-media strategy. "That's not true. We have made conscious decisions around campaigns that we knew would roll into the social space, such as 'never knowingly undersold'. We had 2.5 million hits on YouTube for that."
Getting consumers talking about a campaign is the first hurdle for a brand. As Inglis says, no one wants a campaign that's good but not remarkable.
"Do people want to talk about [the Cadbury campaign]?" he asks. "I think people are coming away feeling slightly flat. But the numbers are what matters in the end. If the numbers tell Cadbury that it is engaging, then perhaps the campaign would need only some subtle changes to make it more compelling.
"However, if the numbers show the opposite, then it needs to face up as a brand and take decisive action."
Cadbury is adamant the campaign is on track. It argues at that the 'Spots v Stripes' campaign has "actively involved" over 10 million consumers in the past six months.
Cadbury cites research by Hall & Partners which claims that brand preference is up 5% as a result of the campaign, as well as arguing that over 13 million Challenge Bars were sold last year.
Cadbury also insists the digital element of 'Spots v Stripes' is progressing well. It says that 177,000 consumers have signed up to the campaign website, with 700,000 games played in the last seven months.
"As with any campaign of this magnitude, ambition and duration, there are certainly some key learnings and there is still a long way to go, but there have also been far more successes than are currently being reported by Marketing," said a spokeswoman.
The aim of 'Spots v Stripes' is for consumers to rediscover the spirit of playing games. It heralds its online activity as "the biggest, funnest game ever". With just over a year to go before London 2012, Cadbury's strategy and execution has to live up to that claim.
Online readers' opinions
CHRISTIAN D'IPPOLITO: For a campaign that had so much inherent potential, it's visibility is poor, to say the least.
FRANCESCA BAKER: At least they are doing something, making themselves visible and maximising the opportunities that the Olympics can bring. How many brands and companies are under way with their Olympics strategy?
JOHN GIBBARD: I'm sure there was a conversation that went like this – "We should be talking about competition, but we really don't want to align ourselves with any particular sport. Yeah, so it's like the Olympics but with stuff people talk about in the pub, or like weird stuff. And quirky, you know, like 'gorilla' and 'eyebrows'."
The Olympics is about sport, endeavour, hard work and achievement. By skirting around the edges, they've made it more obvious that they're not directly addressing it.
STEVE KEELING: 'Spots v Stripes' would be great in support of a school sports day scheme, but the Olympics? I wonder when clients will cotton on that "build a website and they will come" no longer applies.
CHRIS WORSLEY: I noticed a tatty sticker for 'Spots v Stripes' on a fuel pump last week. I had no idea the "campaign" was still running. That says volumes, they could have done far more with the idea but it seems to have been left behind like a one-legged sprinter.
MACKENZIEHEAD: Even my kids are mystified about this. They think these are new weird flavours of chocolate – and have switched to Yorkie.
Source: marketingmagazine.co.uk
CONSUMER WATCH Source: OnePoll