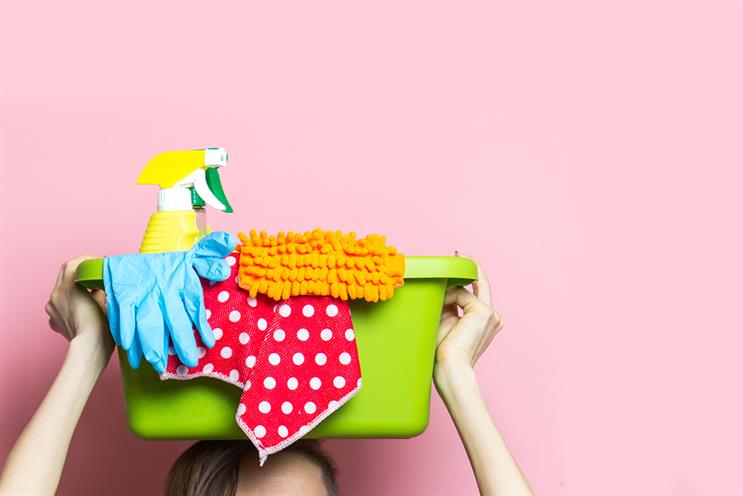 Adland, it's that time of year. Time for getting a grip on all the stuff that has been outstaying its welcome and cluttering up your working life.
Dusty old relics. Fad fashions. Cupboard leftovers.
Campaign paid a visit to a few agencies with a metaphorical skip and an invitation to purge the outmoded, the superfluous and the shabby.
Michael Frohlich
Chief executive, Ogilvy UK
The industry should get rid of the revolving door of talent out. Many of us have chosen to build our careers in our industry, but many leave for more development, more opportunities, more diversity and more experiences. We were once the only party in town; now there are many parties disrupting ours. We need to open up and listen to our people more, embracing their needs for multiple jobs, experiences and opportunities – all building one long and fulfilling career in our industry. What we do is brilliant, beautiful and valuable. Everyone who dives in should feel inspired by it.
Sara Tate
Chief executive, TBWA\London
Meetings. Even the word has a 1980s ring to it. Imagine if meetings were consigned to the dustbin of advertising history, along with briefcases and smoking in the office (yes, I'm that old). Imagine a future where the day wasn't slavishly broken up into 30-minute increments; where we didn't spend most of it sitting in rooms with plates of slightly stale shortbread. Just think of everything we could achieve by using our time more efficiently. But if we really must have a meeting, let's do it West Wing-style by opting for the badass walk and talk.
Charlie Carpenter
Managing director, Creativebrief
The panic-buy mentality around the selection of agency partners. Too many marketers still spend too little time looking outward into the industry, meaning that when a need arises any selection process is conducted reactively and in a rush – generally with the knock-on impact of apathetic work. It's time for change. Marketers must challenge themselves to be consistently well-informed about the best work and agencies around them, placing technology at the heart of this behaviour change. With this shift also comes a vastly reduced need for the "pitch"; another thing the industry would do well to ditch.
Jo Arden
Chief strategy officer, MullenLowe
We should purge our guilty awards secrets. The tactical one-off bits of nonsense that claimed to save the world. The wafer-thin idea set to a stirring soundtrack which made jurors weep – but nothing more. The crap that collectively tarnishes the metal of which we are really made. Wouldn't it be great to be unburdened so that we can properly celebrate the stuff that genuinely makes a difference?
Mark Sinnock
Chief strategy officer, Havas UK
Whether it's programmatic, or dynamic content optimisation, or in-housing, or shorter deadlines, or the demands on budget, or the growing expectation of what's needed to pitch, it feels like marketing is making a conscious shift from building brands using long-term ideas to preferring fast-moving, algorithm-driven effectiveness.
As an industry, we have to work out how to rebuild value into the ideas we create. There's nothing wrong with using every technology at our disposal – but if we want to build a sustainable future for the industry, the idea has to be elevated to be the most meaningful difference we can make.
Raquel Chicourel
Chief strategy officer, M&C Saatchi
Ageism. We are not a professional sport where physical youth is a requirement. We are a creative business. Many in our industry believe creativity is exclusively associated with youth, but just take a look beyond the adland walls into arts, fashion and architecture. Picasso painted his most acclaimed work ever (Guernica) at the age of 57. From Coco Chanel, Karl Lagerfeld and Leonardo da Vinci to Frank Gehry and Norman Foster, some of the best in class in the world made the best work of their lives in their fifties, sixties, seventies and eighties. In fact, several scientific studies show that creativity peaks in your mid-fifties. Age doesn't kill creativity; in fact, it makes it better. Cynicism, lack of passion and lack of curiosity are the things that do.