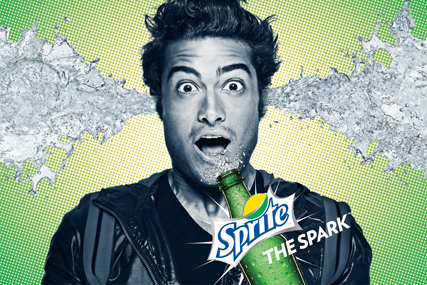 Created by Bartle Bogle Hegarty New York, the campaign for Coca-Cola's soft drinks brand launches this Sunday (14 February) in the US during the NBA All-Star 2010 broadcast.
The global marketing activity carries the tagline 'The Spark', replacing the long-running 'Obey Your Thirst', which was previously used in most markets, although not the UK.
The Spark takes its name from Sprite's newly updated Spark logo, which the company said "captures the lemon-lime sparkling beverage's unique ability to refresh and invigorate".
The campaign features hip-hop artist Drake and includes TV, out-of-home, digital and mobile applications.
Next month Sprite is set to launch 'The Sprite Spark Music Project' which incorporates a heavy social media element.
An online mixing tool will enable people to create their own tunes which can be shared and rated and even turned into mobile ring tones.

Sprite is also launching 'The Sprite Spark Film Project' in April, which enables users to create and edit their own 45-second animated films.
Joe Tripodi, chief marketing and commercial officer, at Coca-Cola said: "Our research shows that fresh ideas and experiences are important social currency for teens."
BBH was appointed to the global advertising account for Sprite after a pitch in February 2009
The drink is almost double the size of Pepsi's 7-Up in the UK, and sales were up 5.2% last year to £63.1m, according to Nielsen.
A spokeswoman for Coca-Cola GB said: "The Sprite campaign is set to launch globally in four continents and nine countries, including US, China, India, Philippines, Turkey, Greece Germany, Ireland and South Africa.
"We currently have no plans to launch this campaign in the UK."