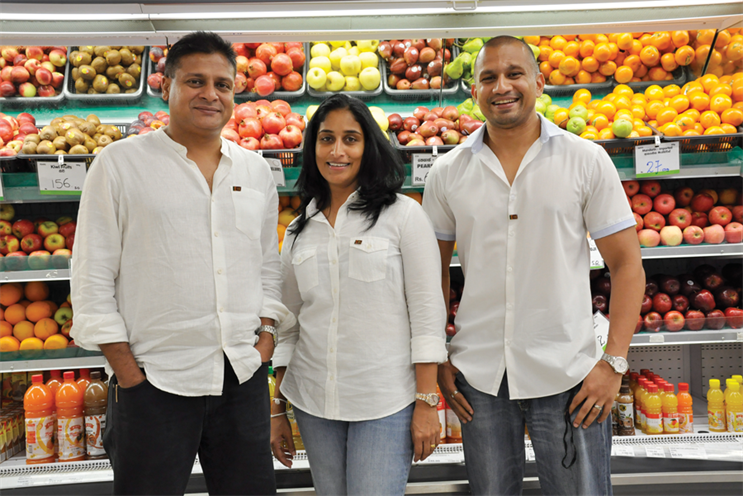 Triad was founded by two fresh law graduates who had little idea what the advertising industry entailed as they set up shop in a garage in 1993. This free-spirited approach was at times daring and at other times foolish, but was bold enough to impress clients previously mainly exposed to legacy multinational agencies. The story has defined what the agency strives to live by today: the credo that "Sri Lanka Can".
Over the past 23 years, our agency has taken on the multinational giants that dominated the local industry and challenged conventional ways of advertising. The agency's calling card is its ability to mine local insights and think in the vernacular – expertise that has been acquired by purposefully building a team that is a truly representative cross-section of the country itself and by encouraging free expression through the removal of hierarchies, which was radical for its time.
Local inspiration
A deep understanding of the local market meant that, at a very early stage, we were identified as an agency capable of delivering effective political campaigns with mass appeal; to date, the agency has carried out successful election campaigns for two presidents and numerous parliamentarians representing all major political parties. Among Triad's defining work have been several national-level initiatives that have helped change the course of Sri Lanka, including key image-building initiatives for the country and security forces in the periods im-mediately before and after Sri Lanka's war of more than 30 years.
We're lucky enough to be one of the most-awarded agencies locally for both effectiveness and creativity, and to be among a handful of local shops that have won global acclaim. But our real inspiration and motivation come from the many indigenous brands that we have helped grow to leadership in a market overshadowed by big-spending international brands. Today, the Triad portfolio includes public and private companies representing all major sectors of the local economy.
Being enormously proud of our indigenous roots and of our expansive footprint as Sri Lanka's largest communications solutions provider, we have, over the years, branched out into public relations, media buying, digital and social media campaigns, events and activations, outdoor and below-the-line communications, pre-press and printing, photography and audiovisual film production, and desktop publishing.
But our entrepreneurial ambitions mean that our group has also looked beyond ad-vertising in Sri Lanka's post-war development phase, building our own big brands by investing in key growth sectors such as leisure and tourism, and even taking over the country's oldest diversified conglomerate.
What this expansion has done for our communications business is offer key executives a deep holistic understanding of business that translates into communications solutions that truly drive a client's needs.
In the true spirit of Sri Lanka Can, we are fiercely protective of our independent status, which means that we are not shackled by formalities of convention. In contrast, we are able to operate in an open and free work en-vironment that encourages (healthy doses of) eccentricity and (reasonable levels of) merrymaking.
Declaration of independence
What independence gives us Freedom, flexibility, partners.

The most important thing we have learned in the past year That we can still hold on to the essence of who we are and preserve our humanity, humility and humour despite rapidly transforming from small beginnings to a large, diversified conglomerate.

The most cutting-edge tech we're using We're usually early adopters of whatever technology helps us serve our brands better, but what we've always considered our cutting-edge is deep human insights and ears to the ground.
At a glance
Founded 1993

Principals Dilith Jayaweera, Varuni Amunugama Fernando, founders and joint managing directors; Sarva Ameresekere, chief executive

Staff 135

Location Colombo