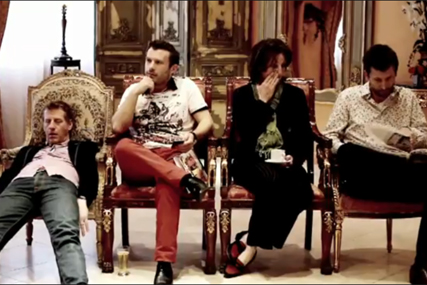 Ad agency St Luke's has created 'The People's Choice Viral', which will ask viewers to vote for their favourite ad from those entered in the recent NS young creative contest, 'The Wanted Ads Young Team of the Year'.

Competing teams created ads to support the recent Strongbow 'Bowtime' activity and the society now wants a wider audience to choose their favourite idea.

On the day of the judging, Cate Anderson and Emily Churches from the agency HS&P were named as the winners.

The humorous 45-second viral shows a judging panel featuring Leo Burnett creative director Jim Bolton, Simon Mannion, the head of art at Iris, and DLKW deputy executive creative director Steve Boswell becoming increasingly bored as teams present their campaigns.

Viewers are invited to visited the Newspaper Society's The Wanted Ads website to vote for their favourite ads.

Robert Ray, the marketing director of the NS, said: "The overall aim of the People's Choice is a serious one - getting more people to think about how national advertisers such as Strongbow can tap into the trusted connection local media has with the communities it serves."