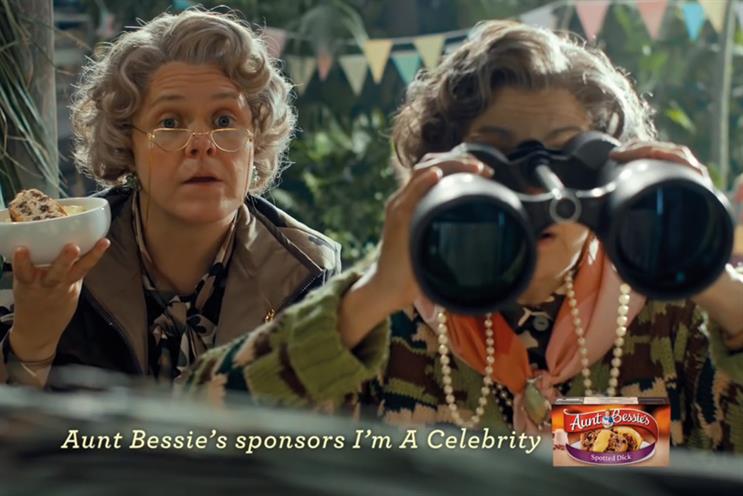 St Luke's saw off competition from TBWA, and will start work immediately on an above-the-line campaign for 2016 that demonstrates Aunt Bessie's range of products.
The review began in September 2015. VCCP was the incumbent and had worked with the brand for six years but did not repitch for the business.
Aunt Bessie's is one year into a three-year sponsorship deal with ITV's I'm A Celebrity… Get Me Out Of Here!.
Last year's idents featured the pensioners Margaret and Mabel, two characters created by VCCP.
Aunt Bessie's is keen to continue featuring the characters in its ads; the company is understood to have purchased un-aired Margaret and Mabel work from VCCP after they parted ways.
Lorraine Rothwell, the marketing director at Aunt Bessie's, said: "St Luke's impressed us with its understanding of our business and a powerful new brand agenda that matches our ambitious targets for Aunt Bessie's."
Aunt Bessie's is part of William Jackson Food Group and produces frozen and chilled pies, puddings and vegetables.