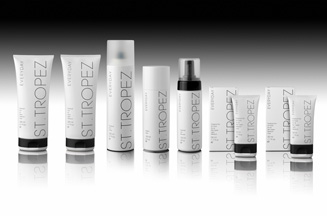 It will stock the full collection of the recently rebranded Tropez range as well as featuring a spray unit where shoppers can get a complimentary facial spray.
St Tropez's chief executive Michelle Feeney said: 'Counters allow us to enhance customer experience and give advice on self-tanning. We want to ensure we introduce new customers to the category.'
The counter will be open in mid-June. The move follows the launch of counters in Glasgow, Liverpool and Newcastle.
The company is also launching a new range of bronzing products.