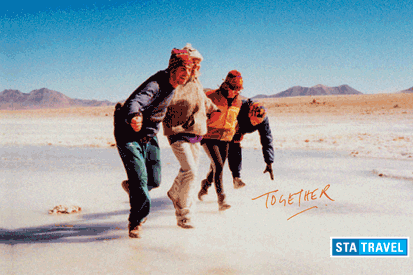 The ads are a mix of cost-per-click and tile ads, running across the AdMob network of mobile sites and iPhone applications, pushing flights to destinations including Sydney, Hong Kong and New York. Clicking on the ad takes the user through to the STA call centre, where they can book flights.

It follows a test campaign run in July and August, which STA says generated more than 1,000 calls to its contact centre. Recent research suggested click through rates for ads run on touchscreen handsets had higher clickthrough rates than for other mobiles.

Celia Pronto, marketing director at STA Travel, said: "We've always been at the forefront of trying new technology as our customers and prospective clients are digitally-savvy travellers who use tools such as blogs, Facebook and Twitter on a daily basis."