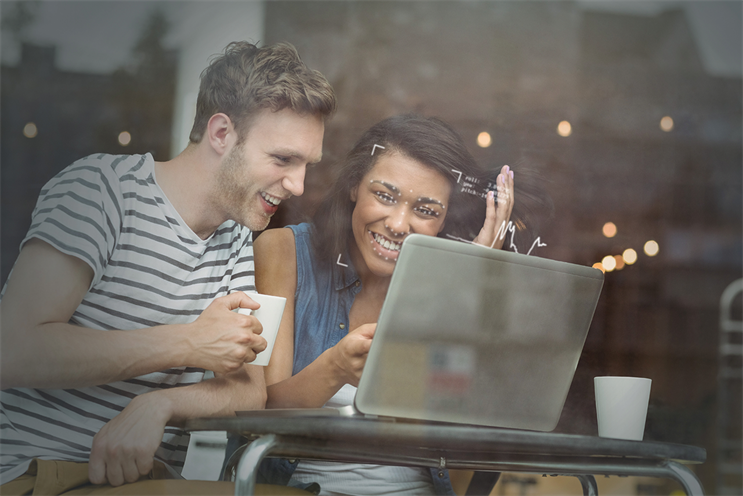 "Creative still wins the day," Sheryl Sandberg declared at DMEXCO 2017. Most top marketing executives would agree with her. Research suggests that 70% of campaign success is driven by creative and 30% by media plan. At the same time, analysis of ad budget distribution paints a different picture: on average, a brand spends 90% of its budget on media and only 10% on creative.
While everyone agrees creative is the strongest driver of marketing performance, marketers tend to allocate most of their time and money elsewhere. Why does this happen? Part of the issue is that creative has been historically difficult to quantify. The closest to defining its value was David Ogilvy, when he said "If it doesn't sell, it isn't creative".
Today, however, this problem has been solved by modern technologies such as emotion analytics, which proves the value of creative and connects it to real life results. We have invited leading marketing strategists to discuss the matter.
Thomas Webster, strategic innovation lead at VIRTUE Worldwide – the creative agency by VICE Media – thinks this self-harm is caused by creatives, who have historically declined to use data: "No business today can succeed without backing their case with data-driven arguments. The media guys always go in with a bunch of data to argue their case, and walk out with fat business deals.
Creatives push reputation instead, which is intangible, and chief financial officers don't understand that. No wonder creative is often referred to as the 'non-working expenditure' within marketing budgets. Today, the old adage of not knowing which 50% of ads aren't working has got worse – 50% of advertising is actively repelling your audience, turning them away; and you're spending media dollars to inflict serious damage to brand equity."
John Kenny, chief strategy officer at FCB Chicago, agrees that using more data helps to grow its business: "Here is evidence about how our work builds much stronger relations with the brands we serve. The issue has been that creative folk have resisted the 'old data' of self-reported surveys. It's been limiting.
Now tech has evolved, and we have new methodologies that capture the emotions of our target audiences. That's different. Emotions are data that speaks to creatives, and we use that to do bold and successful work."
Refocusing on outcomes
Russell Marsh, managing director of Accenture Digital UK & Ireland, echoes: "We are experiencing a similar trend at Accenture. Ultimately, all an advertiser really cares about are business outcomes. The marketing industry needs some serious reorganisation to align itself to that. Creative always has and always will remain important within any communications. However, the use of data to drive more targeted messages is the future of the industry. Creativity is about looking at the world slightly differently; data is just another tool to help with that."
Andrew Smith, director of marketing research at Hershey's, adds that new data sources are changing the brand-agency dynamic: "From my experience in working for big brands in consumer insight, emotion data seems to be the first time where the agency is not fighting back. We have learned more about human decision-making, and should rebalance our approach accordingly. We should think emotions first and claimed data second: the reverse to what it's been so far."
Dan Burdett, head of eBay Labs at eBay EMEA, concludes: "We know creative drives the most impact, and we intend to put that at the centre of our marketing investments. Our vendor ecosystem has been open to rethinking how they can work together differently to the siloed approach that has so far been the case."
Arun Kumar, global head of analytics at Publicis One sees a broader need to review the data we use in marketing: "The metrics we use today are too often the ones that are "available", not the ones that actually matter for outcomes. We're still working a lot with surveys, but these are really relics of the past, there are much more "real" datasets available now, and we should use those more".
Yannis Kotziagkiaouridis, global chief analytics officer at Wunderman is already conquering the gap that has opened up in the market: "Traditional ad agencies are still struggling to use data to understand consumers. Our analytics heritage at Wunderman goes beyond understanding behaviors and incorporates motivational and emotional triggers that drive real people to take action. When combined with creativity, this deep understanding allows marketers to express empathy, intuition and anticipation so they can deliver experiences that drive real value for their brands."
Cheryl Calverley, head of marketing at The AA, says that effective creative is an art form: "'More money into creative' may seem like an obvious answer to the problem, but where the money is directed is key. I believe this money should be directed first and foremost to brilliant consumer understanding, to getting to a powerful and resonant insight that you can prove sings to your audience, giving them a reason to care.
"This is the 'data' bit – though again, like all science, there is as much art and good judgement as there is analysis. This is the bedrock of good creative, and brilliant insight will inspire a strong creative team to deliver work which is exciting and genuinely reflects your audience's values. At this point, we rely on experience, judgement, 'gut feel', confidence in your team, and what the hairs on the back of your neck tell you. Once you're into final execution development again, data can help, with many of the newer neuroscience techniques putting numbers around 'gut feel' and 'hairs on your neck."
These views seem to indicate that creative is finally (or again) moving towards the share of the budget it deserves. Realeyes has invited leading professionals to join the Stand Up For Creative movement to promote the importance of creative in marketing. Our goal over three years is to raise creative spend from 10% to 20% of total marketing budget. Can we double the creative industry in just a few years?
To join, visit www.standupforcreative.com

Mihkel Jäätma is chief executive at Realeyes