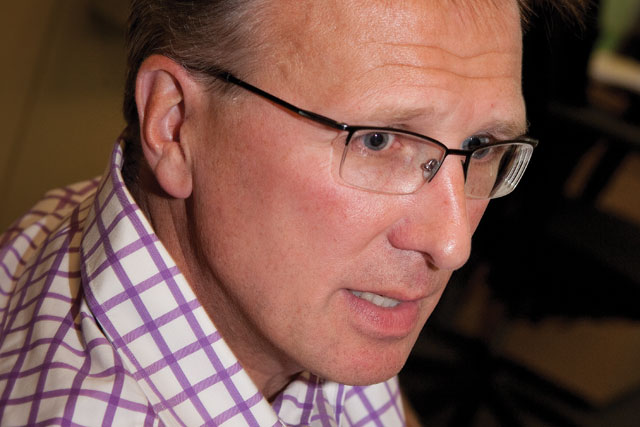 Lebedev Holdings, the parent group of the London Evening Standard, the Independent titles and i, has reported pre-tax losses of £27.4m in the year to 2 October 2011, compared to pre-tax loss of £22.36m in the year to 3 October 2010 (which only includes five months of The Independent).
The Standard's expected turn-of-profit marks a significant change in the fortunes for the paper, which under its previous owner Daily Mail & General Trust (DMGT) as a paid for title made heavy losses.
The paper's managing director Andrew Mullins, speaking to Media Week, said the Evening Standard was "on track" to make a profit this year, aided by an improvement in ad revenue, which is thought to be up more than 15% in the nine months since the beginning of October.
Mullins also disclosed that the i newspaper had made a "positive contribution" to the business over the last nine months and that losses at The Independent were £6m lower than the equivalent period a year earlier.
He added that the Independent had benefited from a shared sell to advertisers across the Independent and i.
Revenue at Lebedev Holdings was £108.30m in the year to 2 October 2011, up 68.1% year on year from £64.44m in the year before (including five months of The Independent).
When questioned about the performance of the i newspaper, which takes its editorial from The Independent, Mullins said: "[The] i gives a positive contribution as well as supporting and protecting The Independent at the same time.
"When you add up costs of producing it and the revenues, the revenues surpass the costs. If you shut the i it would decrease our profits.
"The i does two things. It supports The Independent and means people are interested in advertising in The Independent as well. The Independent is now stronger because it's supported by a stronger paper and then i is growing in its own right."
Lebedev bought the loss-making Independent in March 2010 from Independent News & Media for £1. The i was then launched as a concise, quality newspaper in October, the same year.
If the next three months unfold as Mullins expects the Standard will hit the three-year target set when Alexander Lebedev bought the majority of the London Evening Standard from the Daily Mail & General Trust in January 2009.
Follow Maisie McCabe on Twitter @MaisieMcCabe