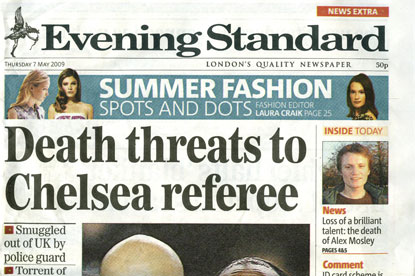 Lebedev said yesterday that he would delay paying 120 journalists on the paper "for a week" because of business problems at the German airline he owns, Blue Wings.

The financial problems are not expected to affect the Evening Standard, which is gearing up for a relaunch on 11 May.

Lebedev bought the Standard in January for £1 from the Daily Mail & General Trust and has since hired a new editor, Georgie Greig, and launched a high-profile advertising campaign apologising to Londoners for the paper's past performance.