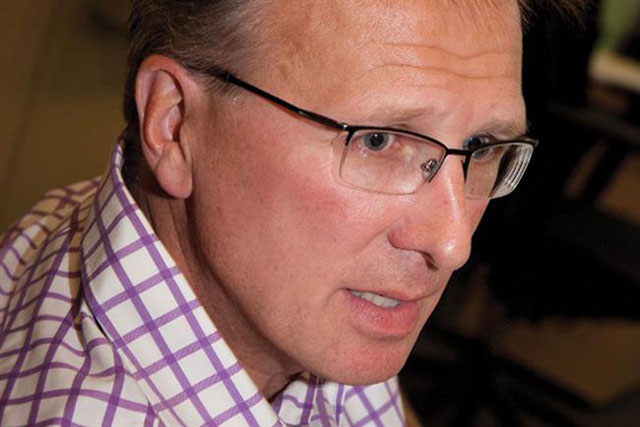 Mullins will run the newly created knowledge and networking arm of the business as its chief executive.
The division will bring together all of Informa's content-driven events including its training, learning, conference, advisory and congress businesses, which Informa thinks will be a more efficient structure for growth.
Informa has announced today that it is restructuring into four operating divisions: academic publishing, business intelligence and global exhibitions, alongside knowledge and networking.
Mullins has been the managing director of the Standard since 2006. He remained in charge when Alexander Lebedev bought the majority of the paper from the Daily Mail & General Trust in 2009.
He added responsibility for The Independent newspapers in 2010 after Lebedev bought them and has spearheaded the group's expansion, including the launch of i and the London Live TV channel.
In a statement, Evening Standard and Independent Print Limited said it would announce Mullins' replacement "shortly".
In the immediate future, Mullins will continue in his role to ensure a smooth transition and will remain a non-executive director of both companies after he leaves the managing director position.
Evgeny Lebedev, the chairman of the two newspaper businesses, said: "I am very grateful to Andy Mullins for his exceptional leadership over the past seven years. In that time the Evening Standard has turned a £20 million operating loss into a profit.
"We have launched the i paper, which now outsells The Guardian, and reduced losses for Independent Print Limited from over £20 million to our target of £5 million this year. These undertakings – both hugely ambitious and difficult – would not have happened without him."
Elsewhere at Informa, Roger Horton, the chief executive of Taylor & Francis, Informa's academic publishing company, becomes chief executive of the new academic publishing group and Will Morris, chief executive of Informa Exhibitions, takes the same role in the new global exhibitions group.
Informa has also hired Patrick Martell, the chief executive of St Ives, as chief executive of business intelligence.
Stephen Carter, the group chief executive, said: "Today's appointments significantly strengthen our executive management capabilities, complementing the existing operating talent across the group.
"This simplified structure, combining internal and external experience, will lead Informa as we finalise our strategic plan and deliver on our long-term growth objectives."