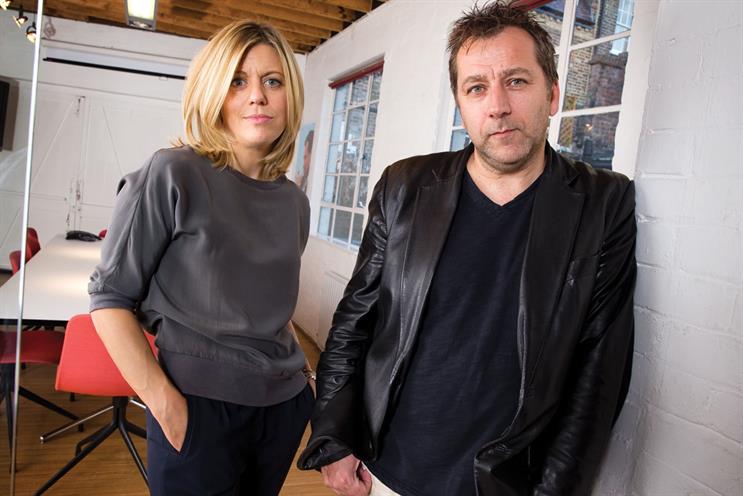 Carl Johnson is frustrated. Although Anomaly grew by 400 per cent globally in both fees and profits last year, the performance of the London office has left much to be desired.
Since it was founded in 2009, Anomaly London has suffered a series of false starts, and has yet to really trouble the established shops in the capital.
On paper, Anomaly London should have been flourishing in today's environment that rewards an integrated, digital and nimble approach.
Johnson believes the problem has been "bad luck, bad chemistry, bad casting and bad decision-making by me".
But Anomaly's global chief executive has a plan to change all of this. And central to this is the appointment of Camilla Harrisson as the chief executive.
Harrisson says: "I've been at M&C Saatchi for nine years and never had my head turned. This was just too great to not do – whether I'd been in my role for five minutes or five years."
Will the agency get it right this time? Campaign quizzed Johnson on his plans when he was in London last week.

Why does Anomaly's proposition seem to be lost in translation in London?
Four essential factors. An agency is only as strong as the partnership and, if that isn't right, any proposition isn't going to work well. That's the key mistake I made.
Importantly, we didn't prioritise the UK. Anomaly in New York is an existing large-scale business that is surging and Shanghai is the future, so with the level of growth we have been experiencing, we put no pressure on ourselves to address London. That has just changed.
We don't chase PR at all, perhaps to a fault. We are more in the camp of "never complain, never explain". This standing off to the side of the industry isn't right in London. To help lead change in the industry, we need to jump in the middle and stir it up a bit.
What is certain is that our proposition is right for this market: 15 minutes with a consultant, client or progressive talent confirms that.

What lessons have you learnt from 'miscasting' previous leaders?
A frustrating list. Remember that what works on paper may not work in the real world. Make sure that they have the hunger, the inner resilience to battle for success – as even the best agencies don't get it all their own way. The insight that I need to overlay the specific nature of each market on top of whether they're talented and an "anomaly". And, ironically, trust just a little less in my instinct.

How do you know Harrisson is the right hire?
I know it in my bones and, if I'm wrong on this, I know nothing. Every conversation I have with her reinforces how perfect she is. A compelling blend of strength and warmth, of ideas and action, of big-picture context and the smallest of detail. Beyond that, she's just a positive energy to spend time with, which is helpful in a business built on people and relationships. The unbelievably positive reaction from the industry continues to reinforce that feeling of supreme confidence I have in her.

What are your plans to jump-start the London office?
Hire Camilla and commit properly to the market: heart, mind and body. Under no circumstances alter the proposition, beliefs or values of Anomaly. That will work.

What targets have you set for London over the next 12 months?
None yet – that's a discussion between me and Camilla. What it isn't really about, though, is the next 12 months. The task is to lay the foundations for the long-term success of Anomaly in a market that will continue to change.

How is the UK different from other countries?
There's a high concentration of talent here with a high level of craft skill, so you really need to be able to deliver in execution. In addition, you need to work at maintaining your visibility in the industry.
The opportunity lies in the observation that it's maybe not as commercially minded, maybe not as entrepreneurial and certainly not as embracing of the changes in the media landscape.
An agency that can truly partner with clients to solve business problems and not just spout clichés will do well.

Where has your 400 per cent growth come from?
New York, Toronto and Shanghai are the big sources of growth, with innovation, long-form content and all things social driving that.

Are clients now asking for a different type of content?
Clients aren't asking for different forms of content – they're asking for different solutions to business problems. It's an immediate mistake to focus on content. "What's the problem?" is the right question, not "What time-length do you want?".

You launched Anomaly because you thought the ad industry was 'slow to adapt to changing times'. Do you think it is adapting faster now?
I'm still surprised at the lack of urgency and delighted to see it. Our greatest source of business is dissatisfied clients of juggernaut networks.