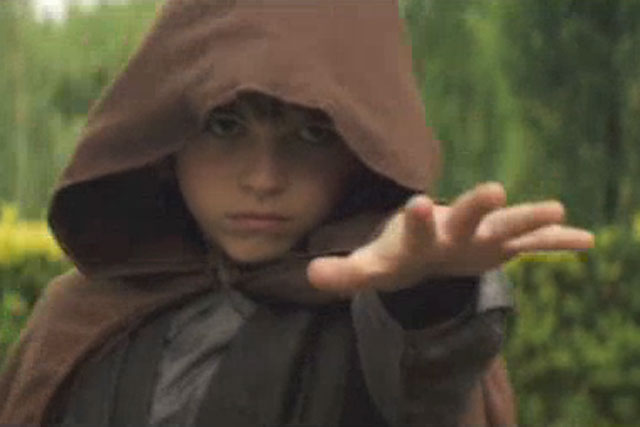 The online ad challenges the car brand's environmental record and uses a young cast of 'Star Wars' characters to urge viewers to "join the rebellion".
Darth Vader's nemesis Obi-Wan Kenobi and his followers use their lightsabers to terminate a VW-branded "death star" and the mini Darth Vader from the company's famous ad.
The ad already has a massive following and has collected almost two million views. However, while the ad is still available on the Greenpeace website, it has been removed from YouTube.
Leila Deen from Greenpeace said: "The film has been hugely successful having been shared more than any other advert in the last 24-hours.
"We're disappointed that it has been taken down and we're hoping it's just a case of some rogue droids and that many more people will be able to watch the film soon."