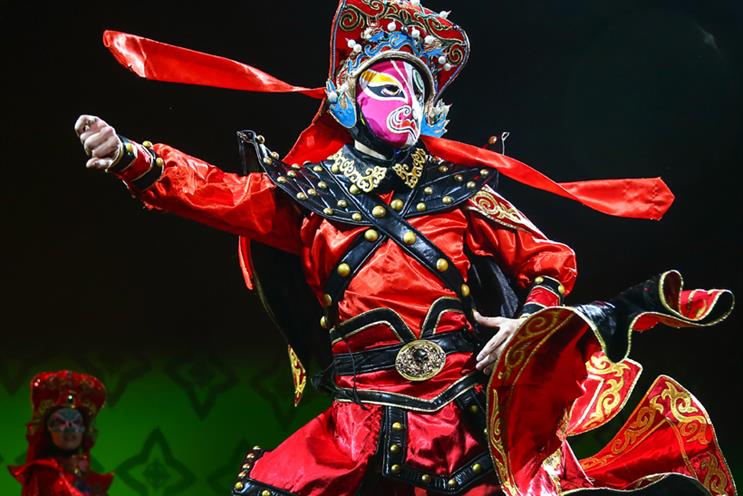 Speaking at the company's annual meeting yesterday in Seattle, Schultz announced that Starbucks planned to open 500 outlets in China each year for the next five years - more than doubling the size of its store estate there, from the current 2,000.
Schultz's confidence in the importance of China to the company's growth was acknowledged by opening the meeting with a performance of the traditional Chinese art form biàn lian by eleven Chinese Starbucks baristas, who traveled from Chengdu for the event.
"We are playing the long game in China," said Schultz. "We are building one of the most respected and iconic brands in the country. I believe China will be as large, or larger, than the US business in the future."
Booming sales globally
Schultz's bullish attitude was backed up by strong results across the business. The group's total revenues for its 2015 financial year (to 27 September) were up 17% to $19.2bn. The growth was faster in the China/Asia Pacific region (up 34%) and even faster in EMEA (up 41%).
Michael Conway, the company's president of global channel development, used the meeting to announce innovations in the Starbucks grocery range - including the European launch of its Nespresso-compatible espresso capsules.
"We are elevating Starbucks by taking inspiration from our stores and bringing high quality, innovative products to our customers around the world," said Conway.
Social mission
Schultz concluded the meeting with an impassioned speech discussing the state of American society.
He alluded both to the economic inequality in the country, and the increasingly extreme political discourse that has accompanied the rise of Donald Trump.
"I've struggled for weeks to find the right words to express the pain I feel in my heart about where America is headed and the cloud hanging over the American people," said Schultz.
He called on businesses and citizens to help repair the "cynicism, despair, division, exclusion, fear and indifference" he saw in the country, by promoting both opportunity and tolerance.
Schultz announced three CSR commitments in the US, including Starbucks FoodShare, which aims to eventually redistribute 100% of the leftover food from its US stores to those in need. Another will see it team up with voter engagement initiative Democracy Works in an effort to increase turnout in the country's elections.