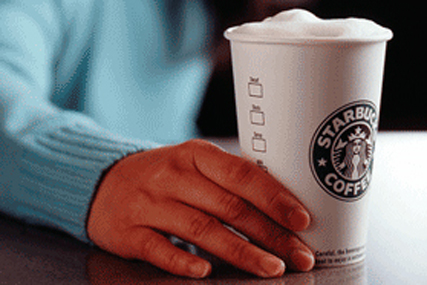 Revelations recently emerged that the coffee retailer has paid no corporation tax in the UK for the past three years, despite sales of £1.2bn during this period.
Corporation tax is only paid on profits and the company has made a loss during these years, but Starbucks has been accused of legitimately funnelling income to lower tax jurisdictions.
It reportedly paid £8.6m in corporation tax in the 14 years it has been trading in the UK.
Starbucks has said it is in talks with HM Revenue and Customs and the Treasury over how much tax it pays.
Starbucks said in a statement: "We have listened to feedback from our customers and employees, and understand that to maintain and further build public trust we need to do more.
"As part of this we are looking at our tax approach in the UK. The company has been in discussions with HMRC for some time and is also in talks with The Treasury."
It added that it has invested more than £200m in its UK business over the past 12 years and complied with all the tax laws in this country, but has "regretfully not been as profitable as we would have liked".
It plans to release further details later in the week.
Google and Amazon have also come under scrutiny over the low level of tax they pay in the UK, and Parliament's Public Accounts Committee published its report today following a probe into the tax affairs of the three companies.

The report claimed the evidence provided was "unconvincing and in some cases evasive." It accuses all three of "immorally minimising their tax obligations".

It said that multinationals appear to avoid UK corporation tax by arranging their corporate structures, transfer payments and royalties to move money to lower tax jurisdictions overseas.

All three companies accepted being more transparent about their business practices, including paying their fair share of taxes, since it was becoming an increasingly important issue to their customers, said the report.

Last week, Marketing revealed that social media sentiment about Starbucks had plunged in the wake of the revelations about the level of corporation tax it pays.
Follow @shearmans