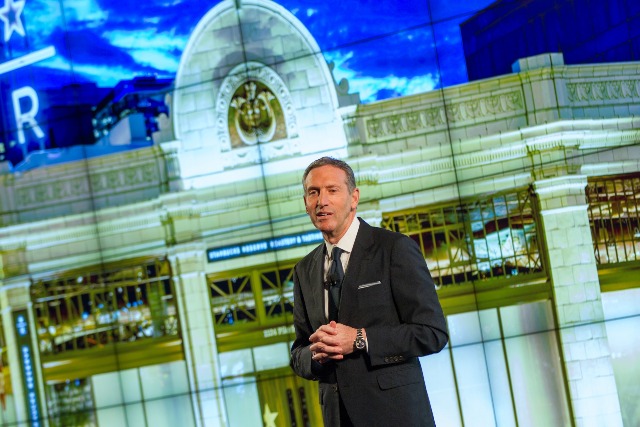 Kevin Johnson, the chief operating officer, will become the new CEO when Schultz steps down in April.
The company now reportedly plans to open as many as 30 high-end locations modelled on The Roastery, a 15-000 square-foot former Volvo dealership in Seattle, where coffee beans are roasted on site.
Starbucks is also planning to build hundreds of smaller Reserve-branded shops which are similar to The Roastery and will boast a variety of coffee brewing methods but not roast the beans on-site.
Schultz first joined Starbucks as director of marketing in 1982 but left three years later after a dispute to start his own brand of coffeehouses.
In 1987 his Il Giornale company bought Starbucks and went on to aggressively expand the brand across the US. The company floated in 1992 and today has more than 25,000 locations worldwide. Schultz has been CEO since 2008, when he returned after an eight-year hiatus.