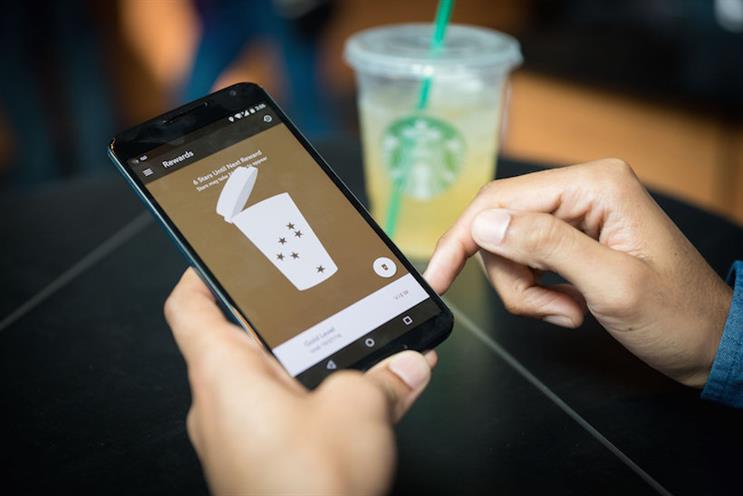 The changes, which mean the scheme will become less generous for lower-spending customers, are being introduced following a consultation with loyalty scheme users.
Starbucks said the number one request from members was for more stars – the currency of My Starbucks Rewards – to be awarded based on what they buy, no matter how often they visit.
At the moment US customers earn one star per transaction, as do UK customers, but in future the former will earn two stars per $1 spent.However, while they will earn more stars, other changes mean rewards will cost more stars – instead of getting a reward every 12 stars they will get a reward every 125 stars.

The new scheme, called just Starbucks Rewards, brings in a monthly 'double star' day for the highest-tier members, Gold.

The changes were announced by Starbucks US channels, and did not mention the UK scheme, which offers a reward every 15 stars.
Marketing asked the Starbucks UK press office whether it will change its loyalty scheme rules this year and received the following non-commital answer:
"We're always working on exciting ways to reward our loyal customers and listening to feedback to ensure we continue to surprise and delight My Starbucks Rewards members. We have no further updates to My Starbucks Rewards in the UK to share at this time."

The changes have gone down well with a huge number of people in the US judging by the 2 million-plus 'likes' on Starbucks' tweet announcing the new scheme, but here are some negative reactions:


@Starbucks, I've been a loyal customer for years. And this new star program is how you reward me? #StarbucksRewards

— Lara Miller (@laramiller29) February 23, 2016
@StarbucksCanada @Starbucks @starbucksgold this is going to be a messy break up. #StarbucksRewards pic.twitter.com/Dzmr2xpjG3

— Philly Faibs (@phillyfaibs) February 23, 2016
Dear #StarbucksRewards, I may not be a mathematician, but I know when I'm being screwed. Thanks, but no thanks.
— Kelly Deutsch (@keljabel)
February 22, 2016
@Starbucks As someone who normally gets plain 'ol coffee, your new rewards program is screwing me over. #StarbucksRewards #Starbucks #Fail

— Jester (@RPPJester) February 22, 2016