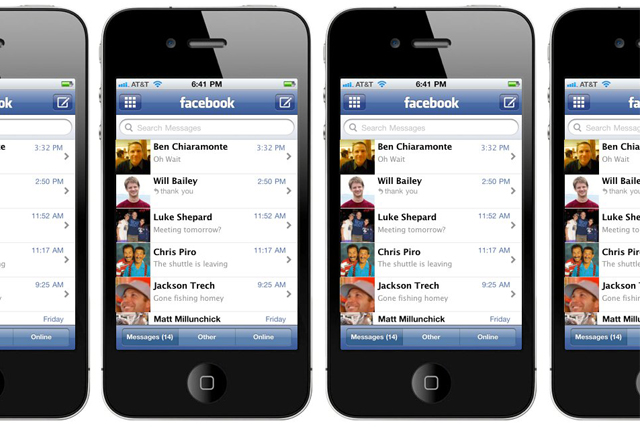 People using the Facebook app already have the opportunity to check in to show friends where they are, and restaurants and shops are already popular check-in spots.
Once checked in, users will now gain access to deals offered by third parties.
Starbucks will give away 30,000 cups of coffee to people who check-in today.
Debenhams will give away 1,000 sets of mascara and makeovers.
Mazda will give away five cars, every month for five months. Those who check-in will get a 20% discount on certain models.
Argos and Benetton will have deals linked to charitable donations. Yo! Sushi will give away 1,000 free plates and O2 have also signed-up and will offer PlayStations on Saturday.
Theme park Alton Towers will be offering free entry to all users who check-in on Friday 18th February. There will also be free rooms for the first 100 people to check in at one of the park's two themed hotels.
Joanna Shields, vice-president of Facebook for Europe, the Middle East and Africa said: "For the first time in history we can make these deals at scale, at real time and for free."
Gap, Starbucks, McDonald's and H&M are some of the brands to have partnered with Facebook for the US launch of Facebook Deals, each offering something to users who check in at their stores.
The Facebook Deals service initially launched in November in the US, but for iPhone users only. Facebook released an update for Android users on Friday.
The service will roll out in the UK, France, Italy, Spain and Germany today.
Facebook Deals combines the mass-buying potential of Groupon with the location-based gaming of Foursquare. Facebook's launch should prove a major challenge to both services.
Facebook has yet to announce whether it will enter into mobile payments services. Redemptions of Facebook offers will only be able to be fully tracked once mobile payments systems launch through Orange and O2 later this year.
Deals and loyalty schemes have been highlighted as effective ways to drive the use of mobile payments.
Apple is believed to be moving into mobile payments with the launches of both the iPhone 5 and iPad 2.
Last week, Dan Rose, vice-president of platforms and product marketing for Facebook, said the company is investing equally in both its own digital space and developing tools for third parties.