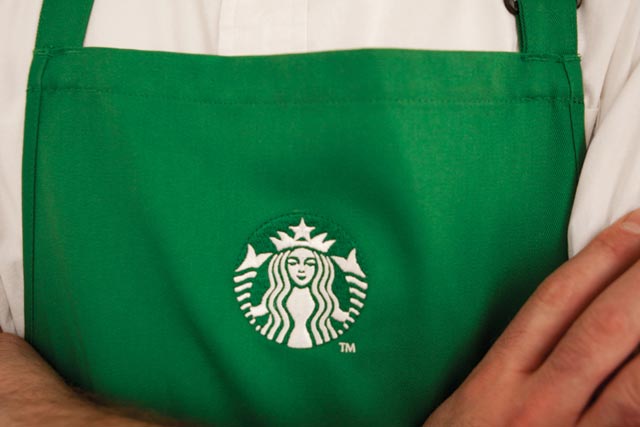 The rollout of the Trenta cup follows a trial in the US last year. Starbucks said it had no plans for the bigger size cup to come to the UK.
The 31-ounce cup size will be available only for cold drinks, including iced coffee and iced teas. It will cost around 30p more than Starbucks' current largest Venti cups.
The Seattle-based chain says the launch is a response to consumer demand
In the UK, Starbucks faces competition from other cafe chains such as Costa Coffee and Caffe Nero. Rival McDonald's also wants a slice of the market and is launching its own lattes, cappuccinos and frappes.
Earlier this month, Starbucks unveiled a revamped global brand identity as part of its plan to mark its 40th anniversary and expand the brand beyond its coffee business.