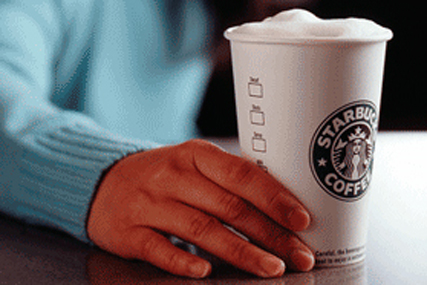 The deal will see Starbucks opening the cafes over the next 16 months as part of a franchise deal replacing Welcome Break's Cafe Primo outlets.
Welcome Break hopes that a deal with Starbucks will prove popular with the 80 million consumers who visit the service stations every year.
Rod McKie, chief executive of Welcome Break said: "We are pleased to be adding an additional leading world brand to offer the travelling public at our motorway service areas.
"This will complement the expansion of the Waitrose estate within Welcome Break and is part of a significant investment by the company."
McKie added that there was the potential for more coffee shops to be opened. The first two are set to open at Oxford Services (M40) and Hopwood Park (M42) before Easter this year.
As part of Welcome Break's efforts to increase its popularity with consumers, in May last year Waitrose opened stores at Oxford and South Mimms service stations.
The retailer is now in the process of implementing the model, a convenience format, across a further nine Welcome Break sites.
Darcy Willson-Rymer, managing director at Starbucks UK, said: "Being alongside some of the best quality brands in the UK makes this deal a perfect fit for us and is part of our drive to offer the best quality coffee wherever our customers are.
"Customers' expectations are rising and they want their coffee shops to be as good on the go as they are at home. We'll meet those expectations by setting a new standard for coffee on the UK's motorways."
Starbucks recently secured a US deal putting its Seattle's Best coffee into Burger King, replacing the fast food chain's own BK Joe's brand, but said there were no plans to replicate the agreement in the UK.