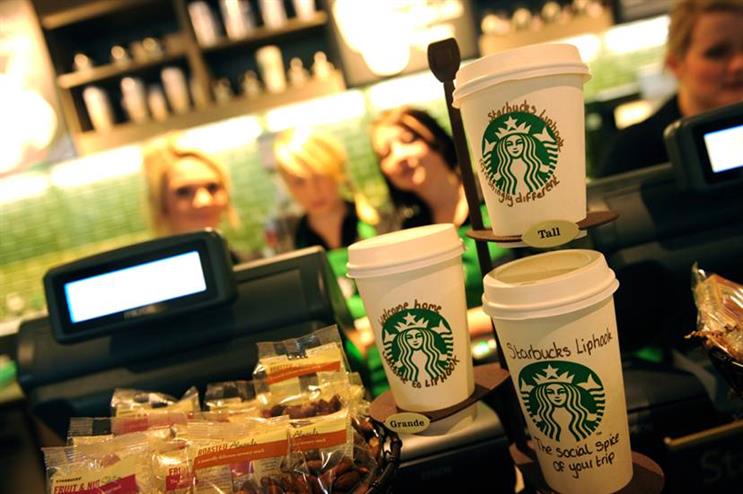 The company opened the franchise store in Liphook as part of a deal with a group of entrepreneurs.
The store is to be the blueprint for further outlets, planned to open over the coming months.
Liphook is part of an eight-store deal with Hampshire entrepreneurs 23.5 Degrees, which it is claimed will create more than 100 jobs in the area. Further franchise Starbucks stores are planned in Portsmouth, Southampton, Bournemouth and other locations.
Currently, Starbucks has more than 750 outlets in the UK. It now plans to increase its franchise business significantly in the UK, but has not disclosed specific targets.
In the long term, franchising will only represent a small proportion of the overall Starbucks business in the UK.
Starbucks believes the franchising business presents a clear opportunity, as it allows the chain to open up stores in small towns where a franchisee can contribute their local knowledge.
Starbucks was forced to reassess the amount of tax it pays in the UK, following a major backlash over how little corporation tax it pays in this country.
This followed the revelation that the coffee chain had not paid any corporation tax in the UK for the past three years, despite sales of £1.2bn during the period.
Follow @johnreynolds10