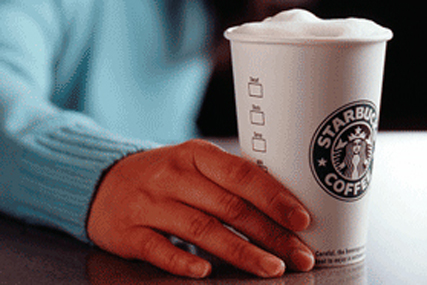 Starbucks is offering free music tracks, movie clips and access to novels to promote the launch of the network.
The coffee chain has now scrapped its previous wireless strategy in the US as it no longer requires a loyalty card or the purchase of Wi-Fi time to access the web in its US stores.
It is not yet clear if the service will be introduced to its network of stores outside the US, but reports suggest that this is a test bed for a global roll out of the scheme.
The service will offer six channels: news; entertainment; wellness; business and careers; My Neighbourhood; and the customer-personalized Starbucks channel. It will be free to use in more than 6,800 US stores through customers' Wi-Fi enabled laptops, tablets and smartphones.
Content providers for the service include the Wall Street Journal – without the online paywall introduced at the end of last year – iTunes, Foursquare, LinkedIn and The Weather Channel.
Stephen Gillett, Starbucks executive vice-president, said: "Our customers are the inspiration for the Starbucks Digital Network.
"They've told us they want to be the first to know what's happening in their neighbourhoods and around the globe, to have an easy way to discover new music, great books and important films and find ways to be more involved in their communities. And they're connecting with the brand digitally in numerous ways."
Elisa Steele, executive vice-president and chief marketing officer at Yahoo!, said: "We're excited to team up with Starbucks to create a dynamic online destination where their customers will find unique online content to keep them informed and entertained."
Earlier this month Starbucks signed up with O2's new UK mobile ad service to trial the delivery of location-based ads via SMS and MMS to the mobile network's customers.