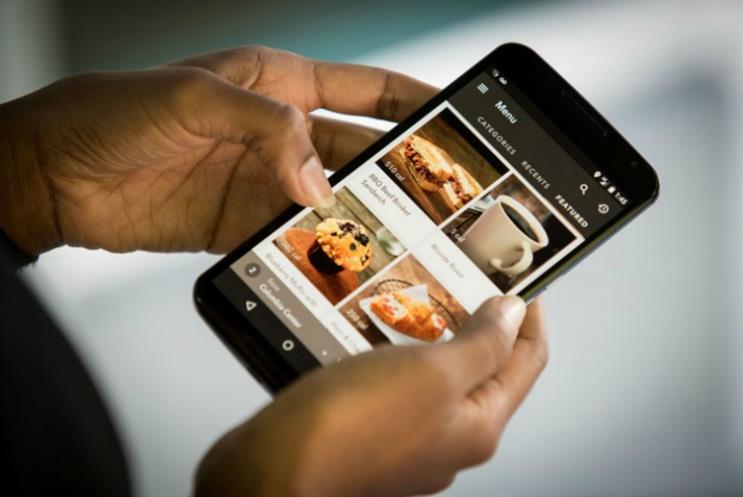 It is the first time the global coffee shop giant's Mobile Order & Pay service has been launched outside of the US, where its has been available since December 2014 across more than 7,000 outlets.
The mobile ordering and payment feature is located within the Starbucks App, and is currently available on Apple's iOS operating system. The brand plans to roll it out on Android in the UK in the near future.
Customers can customise and order drink and food from their local Starbucks using Mobile Order & Pay. Once this is complete they will be given an approximate collection time via the app, and will be able to skip the queue once in store.
Based on feedback accumulated from morning commuter customers in the US, Starbucks claims consumers will be able to save between 10 and 15 minutes time by using the new mobile ordering service.
Ian Cranna, vice-president marketing & category for Starbucks EMEA, told Brand Republic the company would be promoting the service to UK consumers through a wider marketing campaign, involving both traditional and digital media.
He said: "With more people leading busier lifestyles than ever, saving minutes can really help, so we are excited to be bringing Mobile Order & Pay to our London customers – the first to have this feature outside of the US.
"We think the easy-to-use feature will meet our customers' needs for convenience and customisation at any time of the day."
Back in March 2014, Starbucks' chief digital officer Adam Brotman told Bloomberg that the brand was "actively working" on an order-ahead service for coffee consumers with a smartphone.