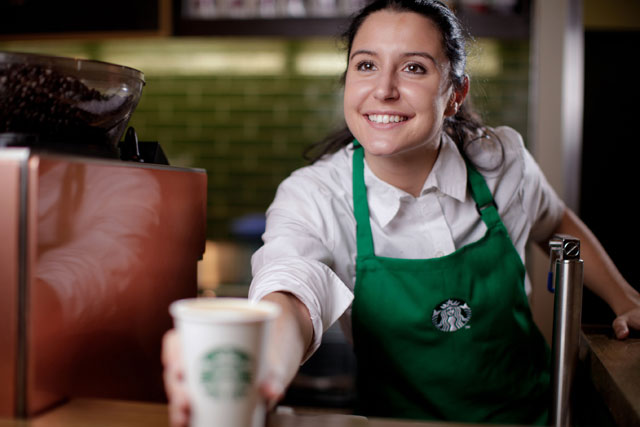 However, sales outside the US fell 1% in the period, in which Starbucks reported an operating loss of $5.5m (£3.4m) in this second financial quarter to April 1, the company's financial results reveal.
Starbucks said the loss was due to higher distribution costs in the UK.
Today (27 April), Starbucks unveiled selected results for its UK operations, to coincide with the disclosure of its global financial results.
In the UK, sales of cappuccinos and lattes also grew because of a March relaunch of Starbuck's most popular coffee varieties, when the coffee chain added an extra shot of Fairtrade espresso to its drinks.
Ian Cranna, Starbucks UK and Ireland vice-president of marketing, said: "The campaign was our biggest yet and the extra sales of latte and cappuccino is one clear measure of success.
"It also generated tremendous buzz in every type of media and made Starbucks part of the national conversation for weeks."
The print and digital campaign ran earlier this year.
Globally, Starbucks reported a revenue uplift of 15% to $3.2bn (£1.9bn) in its second quarter.
The coffee chain said that it opened 176 stores globally in the period, including its 3,000th store across China/Asia.
Follow John Reynolds on Twitter @johnreynolds10