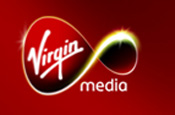 Under the partnership, the coffee retailer and producer becomes sole sponsor of Take 5, an area on Virginmedia.com featuring celebrity, fashion, beauty, travel and games content, giving users the opportunity to catch up with the latest leisure information.
Launching today (Thursday), the deal will run for five weeks. The campaign, negotiated by Virgin Media's sales house IDS and agency Starcom, will also feature a commissioned campaign evaluation survey.
Virginmedia.com has been developing its entertainment portal areas in recent months, adding more video content and developing integrated on-air and online sponsorship deals.
Virgin Media recently merged its female-focused Siren portal with its LivingTV website, as part of a plan to create one of the country's top five women's websites, accessible via the main Virginmedia.com website.