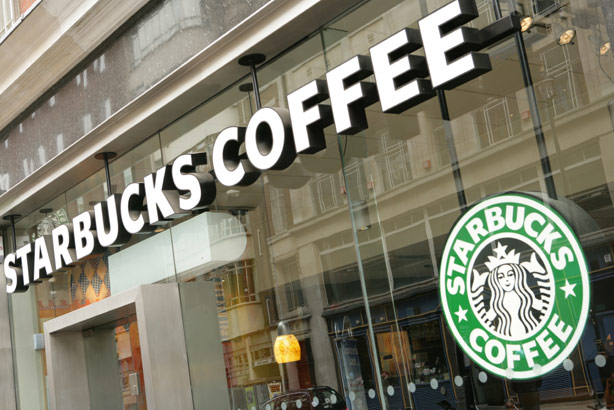 The coffee chain's total revenues in the quarter were up 8% to $5.7bn (£4.3bn), with operating income up 2% to $1.04bn.
Starbucks also announced it would take full ownership of its Chinese business after comparable sales there grew 7%. It will acquire the 50% of the business it does not own from partners Uni-President Enterprises Corporation and President Chain Store Corporation.
Former chief executive Howard Schultz said last year that he expected China to overtake the US as the brand's biggest market.
Schultz was succeeded at the top of the company by Johnson in April.
Johnson said: "Starbucks leveraged food and beverage innovation, an elevated in-store experience and personalised digital connections to our customers to deliver another quarter of record financial and operating performance, despite the softness impacting our principal sectors overall.
"Continued focus on execution against our strategic priorities enabled us to gain share and positions us well for the future."