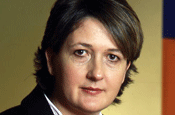 The move is a bid to emphasise the separate identities of the two media agencies, which are both run under the Starcom MediaVest Group umbrella, but have separate planning and buying teams and operate out of different offices.
It marks a return to a structure that the group has employed in the past, when it had heads of both agencies.
This had since been scrapped in favour of a stronger group management structure.
Parker was previously the managing director of digital for Starcom and prior to this he was the UK out-of-home buying director.
Bannerman was formerly an operations director at Starcom, having joined the agency last year from ZenithOptimedia in Australia. His appointment marked a return to the agency as he previously worked as an acccount director on Scottish Courage at MediaVest.
Both will report to Linda Smith, the chief executive of Starcom MediaVest Group.
Chris Locke will continue in his role as the UK trading director across the whole of the Starcom MediaVest Group and Pru Parkinson will remain as the group's strategic planning director.
Smith, who last year restructured the business to place more focus on digital and data, said: "Media Vest and Starcom have always run separately and in order for that focus to be clear, Steve will be focusing 100 per cent on MediaVest and Alastair will focus 100 per cent on Starcom."
She added: "I feel very passionately that the two brands are kept separate in order to manage important things like client conflict and focus, and these appointments ensure that the focus and brand differentials become clearer."
Starcom MediaVest, part of the Publicis Groupe, was formed in 2000 from the merger of the media arms of Leo Burnett and D'Arcy.