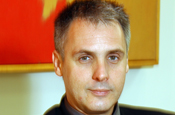 Jones, who will be based in London, will be responsible for all digital capability for SMG EMEA, covering search, mobile, social networks, portal partnerships, database marketing, affiliate marketing, analytics and digital content development.

His duties will also include the integration of the tools that Publicis Groupe has acquired over the past five years, such as Webformance, Phone-Valley, Performics, Click2Sales and the VivaKi group's Audience on Demand inventory management platform.

Jones will report to the SMG EMEA chief executive, Iain Jacob, and work alongside Sean Finnegan, the newly appointed SMG global chief digital officer.

Jones was previously the managing director of digital at SMG Asia-Pacific.