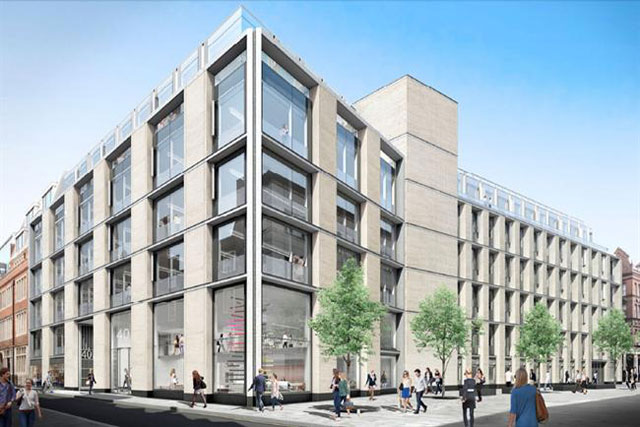 Contrary to previous reports, which had suggested Saatchi & Saatchi was moving to the former club at 63 Clerkenwell Road, a spokeswoman for Starcom MediaVest Group said it has secured the property.
A Publicis Groupe source close to the negotiations confirmed that when Saatchi & Saatchi waves goodbye to its 80 Charlotte Street home next year, it will go to the new development at 40 Chancery Lane in the heart of the legal district.
Negotiations over which agency would get which building have been ongoing since Publicis Groupe and the property company Derwent London agreed a £3.1-million-a-year deal for the Turnmill building and £5.7-million-a-year for the Chancery Lane building in June last year.
Although the Turnmill building was seen as the better site in terms of location the office space available is much smaller: 58,200 sq ft compared to 97,400 sq ft at 40 Chancery Lane.
Saatchi & Saatchi will have space to re-open its pub, The Pregnant Man (named after the 1970 poster for the Family Planning Association), at the Chancery Lane building. There are no facilities to open a licensed pub at 63 Clerkenwell Road.
Saatchi & Saatchi will be partnering with the restaurateur David Moore (of the Pied à Terre restaurant on Charlotte Street) for the new Pregnant Man.
Starcom and MediaVest are currently based at two adjoining offices accessible via Howland Street and Whitfield Street respectively.