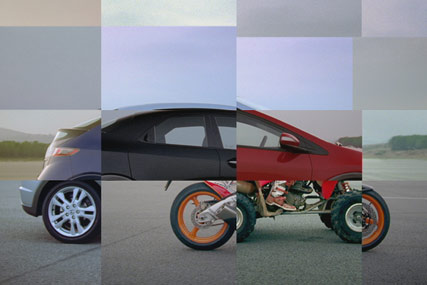 Starcom, which is the incumbent on the £20 million UK Honda media account, won the business after an internal review at the car-maker aimed at consolidating its media agency line-up.
Incumbents on the business vary by market but include Initiative, Mediaedge:cia and ZenithOptimedia.
The consolidation will come into effect from April and has been overseen by the Honda European marketing team of Gemma Sibley and Ellie Tory. Regional strategy for the account, along with all search marketing activity, will be led from Starcom's London office.
Starcom has strengthened its relationship with Honda after collaborating on award-winning work in the UK including the 2008 live TV ad featuring skydivers that won recognition at Cannes.
Honda's European advertising is created by a roster including Wieden & Kennedy, AV Brown Advertising, Inferno and Nexus/H. Recent commercials include "everything" from W&K to support the latest Honda Civic.