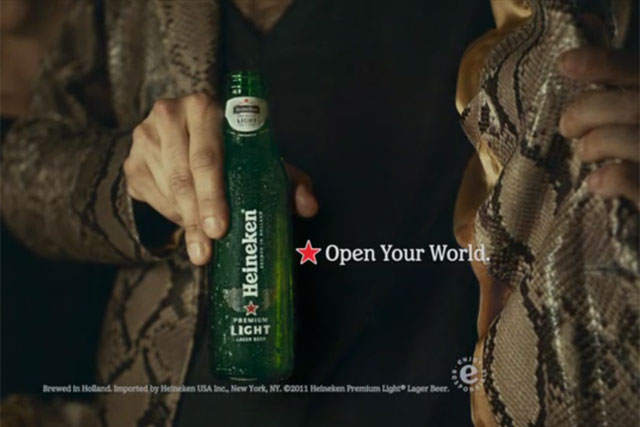 Publicis' Starcom MediaVest and WPP's Mindshare will battle in a closed review that will encompass all of Heineken's brands, including Foster's, Strongbow and Bulmers Original.
Heineken already works with both agencies in different markets, with MediaVest handling the £30m account in the UK.
The winning agency, in the first instance, will be tasked with focusing on Heineken's top 15 markets, which represent 85% of the company's media spend. The selected agency is expected to be in place by the middle of 2012.
Alexis Nasard, chief commercial officer at Heineken, said: "Heineken is the world's most international brewer. We have the opportunity to leverage the benefits of our global scale to achieve efficiencies and quality improvements in our media buying."
He added: "The ultimate goal is to improve our media performance through better strategy, planning and execution, while maintaining the absolute."
Heineken's move to globalise media buying is in line with a number of other initiatives across several aspects of the company's business designed to leverage its global scale, including the appointment of a global ad agency for the Heineken brand and the creation of the global business services organisation.