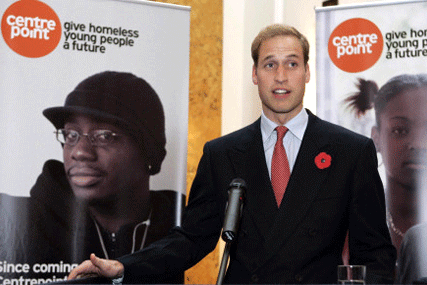 The Publicis Groupe agency will handle all media activity for the 40-year-old charity, previously handled by Total Media.
The move continues a partnership between the agency and the charity that began last year when Starcom took part in a number of initiatives to support Centrepoint, including a five-a-side football tournament and a 10k run in July.
Centrepoint will be holding its annual Sleepout at Old Spitalfields on 12 November and a number of the Starcom team will join hundreds of others spending the night sleeping rough in order to raise awareness of the issues of homelessness among young people.
Alastair Bannerman, managing director of Starcom, said the agency was looking forward to boosting Centrepoint's profile and continuing to support future fundraising initiatives. He will be taking part in this year's Sleepout alongside group trading director Chris Locke.
Starcom already handles media accounts for charities Royal National Institute of Blind People and the World Society for the Protection of Animals.