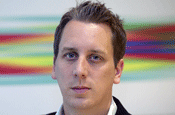 The appointment was made by Stewart Easterbrook, the new chief executive, who took over from Linda Smith a month ago.

Hartell has been with the group for eight years and was previously the strategic development director for SMG EMEA.

Before this, he was the planning director at MediaVest and the business director at the agency.

Easterbrook said: "I have worked with Richard for many years and have always admired his ability to quickly identify where innovative media behaviour can add value to our clients' businesses. He routinely cuts through a complicated world with his clarity of thought."

Parkinson was appointed by Smith to the newly created role of group strategic planning director in late 2006.

She was a founding partner of the WPP-owned communications and planning business Nylon, which she joined in 2004.

She quit the agency in 2005 and had been working on a freelance basis before joining Starcom.