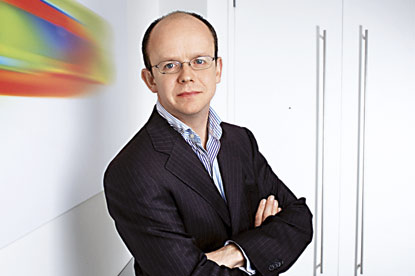 Jacob will oversee the creation of ten new global hubs focusing on client needs, the first of which will launch in London. The hubs will offer data and analytics, knowledge management, and digital and talent development.
The network will no longer be organised by location but according to characteristics such as their stage of development and size. Mature volume markets such as the UK and the US will now be grouped together, as will emerging markets and smaller markets.
Jacob, who reports to Laura Desmond, SMG's global chief executive, will oversee the international expansion of Starcom's new Space for Ideas planning proposition (launched in the UK in April last year), a new approach to the network's TV practice and the development of performance-related agency relationships and remuneration.
Jacob will remain in his role as the Starcom MediaVest EMEA chief over the coming months to help with the transition to the new structure. He will work closely with Andrew Swinand, the president of SMG's global operations, who is responsible for implementing the new structure globally.
"We are aggressively organising SMG around the drivers of growth for our clients for the next decade," Jacob said.