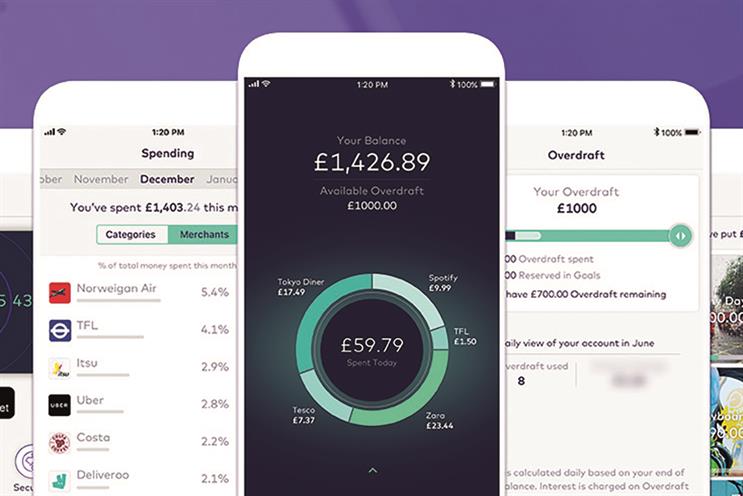 Starling Bank is leading the change in the world of finance – putting people, modern living and mobile first. Its new product – a mobile-only bank account – aims to put people back in control of their money and give consumers fully mobile-optimised service. The brands' objective was clear: to showcase the new product to its target audience and as a result, drive app installs and current account opens.
In order to achieve this, Facebook was identified as a key channel to communicate Starling's mobile-first product to a mobile-first audience.
First, Starling installed Facebook's software developer kit (SDK) to accurately track and measure the actions people took in its banking app. This enabled Starling to accurately target users and provide an integrated and optimised customer experience. This also increased media efficiency because ads were served only to people without a Starling current account.
After seeing this approach driving results on Facebook, Starling extended this strategy to Instagram as well.
Targeted creative drives results
The SDK also allowed Starling to see which creative led to better results. For example, Starling found that video ads performed better than static ads for driving app installs, so were able to double down on video content for this objective.
Combining effective creative with a highly targeted audience resulted in 44% of Starling's new account opens in November 2017 being attributed to Facebook and Instagram – compared with all paid platforms. The increased media efficiency and optimisation of creative also led to a 36% lower cost per install, between mid-August and mid-September 2017.
Three reasons Starling stands out
• 36% drop in cost-per-bank app install according to Starling (between August 2017 and September 2017)
• 44% account opens in November 2017 were attributed to Facebook and Instagram (compared with all paid platforms) by Starling
• 32% of leads from Facebook were reported by Starling as converting to accounts (November 2017)
Aida Bejgane, performance media manager, Starling Bank
"Facebook has given us the tools we need to advertise our product to people for whom Starling's mobile-only current account is most useful, as well as acquire new customers at an order of magnitude below industry average CPA"
Suzanne Bidlake, commercial editor, Campaign
" If ever there was an argument for rethinking your marketing strategy and matching it to your mobile-first product, this is it. Starling's 44% attribution of account opens to Facebook demonstrates why spending time on integrating apps and optimising ad formats, pays out big time."
Russell Pert, financial services industry head, Facebook
"Banking is undergoing major change, with mobile at the core. Starling was quick to adopt Facebook's best practices to unlock precision-based targeting, at scale. Starling's ability to reach the right people in the right moment, showcased the value of mobile for financial services."
To see this campaign and other great work, check out Facebook's Creative Hub.