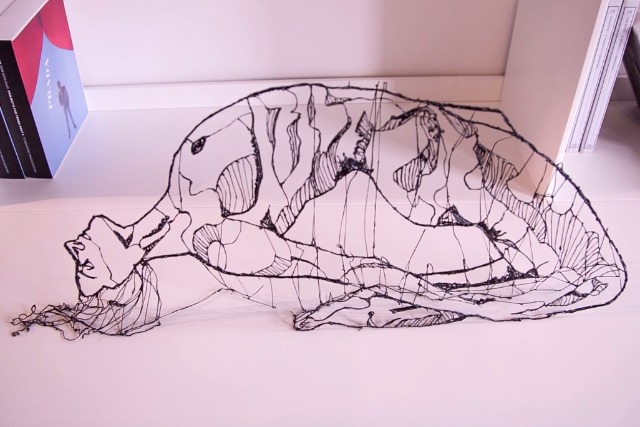 Lix is a UK start-up that lets people draw on, well, anything. They have created a 3D printing tool that is the shape and size of a pen, melts plastic and draws out new shapes, just like a 3D printer.
It's powered by a USB cable that plugs into a laptop or similar. The plastic filament is fed into the top of the pen and after 60 seconds, it's ready to use.
The pen works by quickly heating up the plastic filament to 356°F so that it melts, before it reaches an optimum temperature of 446°F.
When it hits this point, people can draw with the hot plastic, which rapidly cools to create a hard plastic structure. The result is being able to doodle directly into the air and create almost any shape.
The pen isn't yet for sale, but its creators have drummed up pledges of more than £650,000 on Kickstarter – impressive, considering that the initial goal was £30,000.
The Kickstarter funding period comes to an end on 29 May, which means that the chance to hold the latest technology in your hands can't be far away.