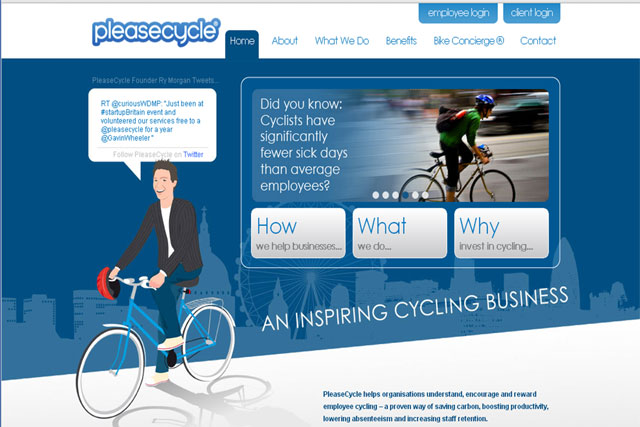 The event was organised by the Marketing Agencies Association (MAA) and gave a selection of start-ups four minutes each to pitch to a panel of agency chiefs.

Three of the start-ups proved very popular, with multiple agencies voting for them, at which stage the tables were turned and the competing agencies gave a 60-second pitch on why they were best suited to help the entrepreneurs.
The full list of agency and start-up matches is:
5 Point Plus, an innovative safety car seatbelt for children, taken on by Jamie Mathews, CEO of Initials
Able Journey's, a travel company for the disabled, taken on by Rachelle Headland, managing director of Saatchi & Saatchi X
Vanitea – a product design innovation offering high-quality and fresh teas from China and Japan, looking to roll out a unique tea-bar concept, taken on by Peter Martin, director of shopper marketing and retail at Cheil Worldwide
PleaseCycle – combining cycling, digital technology and gamification to help organisations encourage and reward employee cycling, taken on by Gavin Wheeler, CEO of WDMP
The Cambridge Raincoat Company, stylish and innovative raincoats designed for cycling, taken on by Laurence Russ of Arc
LimeCo –sustainable alternative to cement for construction, taken on by Mike Halstead, managing director of HH&S
Bertie and Jack – contemporary artwork using unique cut-out process, taken on by Paul Turner, executive creative director at Pulse
Mary Elizabeth Cosmetics – skin-care products using natural plant oils, created by an aromatherapist after her brush with skin cancer, taken on by Hugh Robertson, managing director of RPM.
Falvrbox, a tasting box allowing people to discover new products made by the best independent food and drink producers around, taken on by Richard Woodward, managing director of Ogilvy Action.
Jamie Matthews, CEO of Initials, said: "It's really refreshing and exciting to see the great ideas coming from these entrepreneurs and the progress they have made with their businesses.

Gavin Wheeler, CEO at WDMP, said: "We had targeted PleaseCycle as a business we wanted to work with. Their proposition combines digital innovation, gamification, and consumer engagement with one of our agency passions – cycling. They, like us, work across B2B and B2C. The synergies across our businesses are huge. We look forward to working with them to drive their business to the next level."