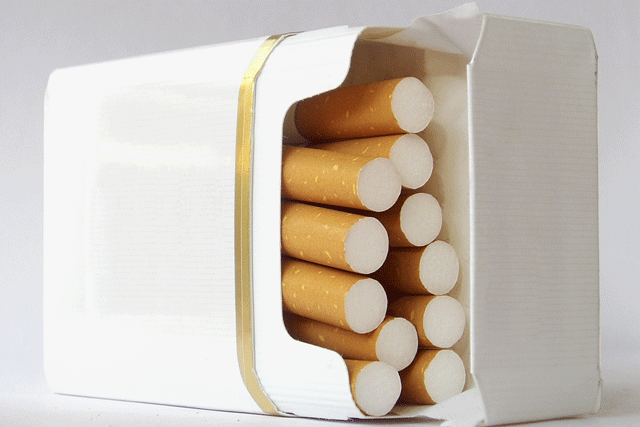 The commercial importance of research projects was thrown into the spotlight last week when The Independent revealed that the world's biggest tobacco company, Philip Morris, was trying to access a government-funded study making the case for stripping branding from cigarette packaging.
It is a given that research underpins all marketing activity and industry regulations. How sound the research is and who should be able to access the data are, however, up for debate.
Philip Morris, owner of the Marlboro brand, has made a series of Freedom of Information (FOI) requests to the University of Stirling for the raw data of its study, comprising interviews with 6000 young people about their smoking attitudes and behaviour.
A spokeswoman for the company says publicly funded research should be available for all to see. 'Studies such as these are frequently used as the basis for government decisions on significant regulatory initiatives,' she adds. However, Professor Gerard Hastings, director of the Institute for Social Marketing and the Centre for Tobacco Control Research at Stirling, who oversaw the work, is resisting.
Hastings, who has marked himself out as a thorn in the side of the advertising industry, says: 'We are talking to children as young as 13 years old; they're telling us things that they very often wouldn't tell their parents. Very often they're flirting with the law, so we go to great pains to make sure (they) feel reassured that it's confidential.'
This row looks set to rumble on, as it is subject to a decision by the Scottish Information Commissioner. Nonetheless, it raises a wider issue of the use of research to restrict brands' activities.
While there is no suggestion that the Stirling research is anything other than rigorous, the use of data can be coloured by opinion. One example was a survey drawn up for Mothers' Union chief executive Reg Bailey's government review into the commercialisation of childhood. This upset marketing practitioners by asking what they considered leading, anti-advertising questions to parents (Marketing, 16 February).
Ian Twinn, director of public affairs at advertiser body ISBA, who was among those who raised concerns at the time, says: 'Discussion and argument are good, but they should never be dressed up as facts if they aren't.'
Nigel Hawkes, director of campaign group Straight Statistics, goes further. 'Charities are among the worst offenders for dodgy claims and poor surveys,' he says. 'They think people will overlook the flaws because it's in a good cause, and generally they are right. They get away with murder.'
He is critical of recent research by Alcohol Concern, which concludes that drinks brands should be barred from having pages on social networking sites. The recommendation generated media coverage, yet, buried in the 28-page document, are its own focus-group findings, which do not support it.
'None of the young people consulted have previously accessed brand websites,' says the report. 'The majority ... did not visit alcohol brand sites on Facebook, and the minority who have ... devoted little time to them.'
There is a silver lining for brands, however. Twinn flags up the creation of initiatives such as Credos (see box) and believes policy-makers are wising up.
He adds: 'The decision-makers are beginning to accept that, over the years, they have been conned and that some research just really isn't good enough to base decisions on.'
ADLAND'S FIGHTBACK
Karen Fraser director, Credos
Credos, launched last year, exists to provide the robust and credible evidence often lacking in the debates on advertising. We show how advertising affects our society, culture and economy. In the debates around food, alcohol and body confidence, the conclusions drawn by NGOs are not always supported by the evidence. As a result, Credos is being recognised as the 'go-to' body for government, academics and journalists who want to understand advertising.
We have already helped the government and the Bailey Review of childhood understand what parents think about advertising - and, in turn, helped the industry understand its public reputation.
Later this year we'll be launching two major reports; examining advertising's influence on body confidence, and assessing advertising's economic contribution to the UK.