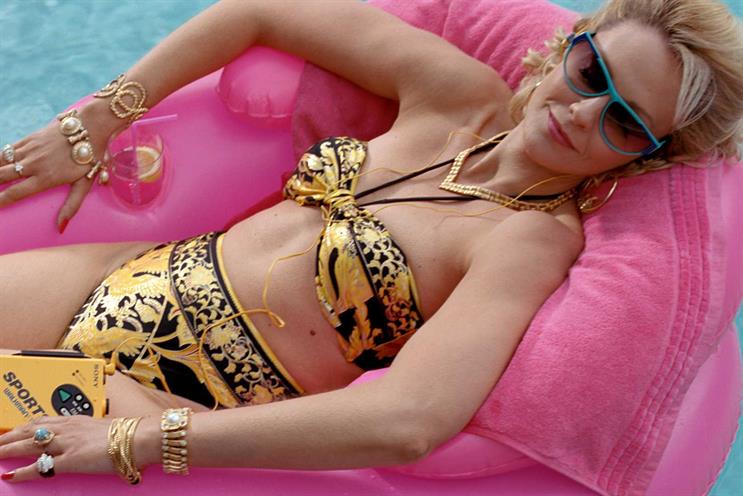 It has been a reassuring few days for any of Britain's agency planners with lingering doubts, or what one of their number calls a "healthy paranoia", about whether clients really value and appreciate what they do.

First there was Lord Hollick, the former chief executive of United Business Media International and chair of this year's IPA Effectiveness Awards, who marvelled at how well this year's winners had "demonstrated genuine proof that advertising investment contributes to the bottom line of business".

He went on: "It became clear to me that the winning papers had to demonstrate a thorough understanding of the issues facing each business, the competitive context and the consumer mindset in order to take us on a journey to dissect the complex matter of extracting the value of marketing communications from all other potential drivers of increased value."

Jon White, Kimberly-Clark's EMEA marketing director, provided further reassurance, telling the IPA Entrepreneurs Group that planners had become the "go-to" people when big decisions need to be made.

A number of reasons are being put forward to explain planners' rising status. One is that it goes hand-in-hand with the growth of awards that focus strongly on effectiveness. Previously, the IPA awards were the only game around. Now the
European Association of Communications Agencies' Euro Effies, once something of an awards "Cinderella", regularly attract a bumper crop of entries.

Another is that more clients from marketing backgrounds, who understand planning's importance, are occupying top-level positions at their companies. People such as Justin King, the Sainsbury's chief executive, who cut his marketing teeth at PepsiCo and Mars, and Kate Swann, the one-time Tesco, Dixons, Homebase and Coca-Cola Schweppes senior marketer, who now runs WH Smith.

Some onlookers suggest that what is happening is linked to the fact that while the industry may have fewer experienced planners – a legacy of the cash-strapped early 90s when few were trained – those that remain are of high quality.
Moreover, confidence is high that the new generation of planners will sustain clients' rising confidence in the discipline.

Craig Mawdsley, the joint head of planning at Abbott Mead Vickers BBDO, says: "We've recently seen a fantastic batch of trainee planners who have grown up with the likes of Twitter and Facebook and don't see them as new media. So I'm very optimistic about the future."

This is just as well, given how much more complex planning has become and the growing demands from clients for more creative thinking when it comes to solving business problems in a tough economic environment.

Peter Field, a consultant and the former planning chief at Grey and Bates who set up the IPA's Databank of effective case-study data, says: "The job of planners has become a lot more difficult because of the proliferation of channels. They not only have to be creative but comfortable working with data."

This, he suggests, will be important to clients such as retailers with short-term goals and who still need convincing about planning's value.

But Matt McDowell, Toshiba's marketing director for Northern Europe, takes a different view. "I've had planners trying to interpret data for me and I've had to tell them to stop," he says. "They don't know what they're talking about. Planners don't have the depth of knowledge of our business that we have. I'd never let them anywhere near my board."
Intermediary - David Wethey, chairman, Agency Assessments International

"The planner has truly come of age. In the old days, planning often got handled by the agency account person who wasn't really a planner at all. Then the big-name creative director became the key figure with clients. Now it's the planner.

"The number of awards that focus on effectiveness have helped bring this about. But it also has a lot to do with the fact that planners are having the courage not to compromise and will do what's right for the client, rather than what's commercially convenient.

"What's more, the number of indifferent planners has decreased as agencies found they could get rid of them without detriment."




Client - Matt McDowell, marketing director, Northern Europe, Toshiba

"Planners work across many industries and brands, so they can't possibly have the depth of knowledge about our business that we have.

"Of course, there's a role for planners who need to be allowed to challenge marketing directors and their teams. But would I ever put them in front of my board? Most definitely not.

"We need people who have a breadth and depth of knowledge of our business and who can interpret data effectively. I've had planners trying to do this for me and have had to stop them. Planners should be interpreters of the brand's positioning."




Consultant - Peter Field, communications consultant

"There's a lot more to be done before we can say that planning has finally proved its worth in the boardroom. It would be very complacent to think that, when the proliferation of communication channels is making the planner's job so much harder.

"The importance of accountability has grown as the economic environment has got tougher, and the big challenge is to prove effectiveness on a day-to-day basis. Nobody can do the evaluation that goes into choosing an IPA Effectiveness Award-winner all the time. The effect of the IPA Effectiveness Awards needs to be cascaded down."