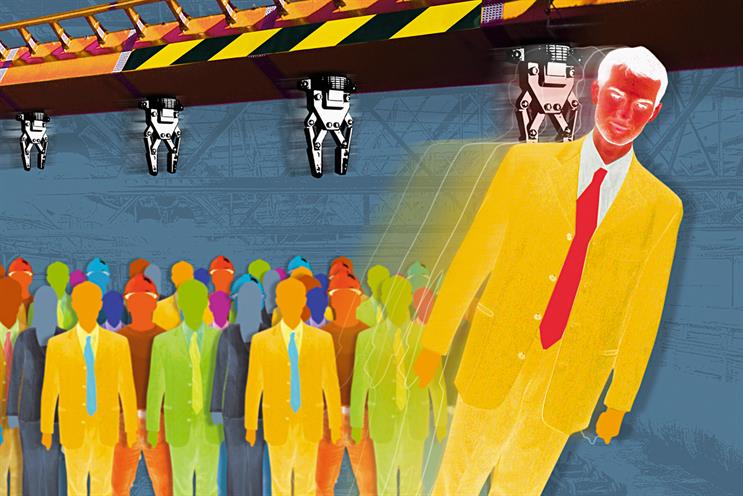 Many sportsmen and sportswomen are at the top of their game for a relatively short period of time. The same is true for most in modelling – though, at 81 years old, Carmen Dell'Orefice and others like her are doing their bit to ensure that older beauties are now gracing catwalks and magazines globally. These exceptions aside, most models and sportspeople move on to other careers – whether it be as a broadcaster, coach or running a business.
While it enjoys a little less of the glamour of those high-profile worlds, the advertising industry also has a markedly youthful profile. This may appear unsurprising but, when you then look at the extent of the youth profile, it bears more consideration.
At the senior end, only 5.5 per cent of those employed in the business are aged 50 or older. Compare that with a massive 45 per cent in agencies, or 58 per cent in media sales, who are 30 years old and under. This suggests a staggering 95 per cent of entrants will not be in the industry once they reach the age of 50.
This is by no means a new trend. The IPA Agency Census of member employees, which started in 1960, reveals that while the number of member agencies has increased, the overall age profile has remained remarkably static. In 1989, 7 per cent of employees were over the age of 50, falling slightly to 6 per cent by 2013. In other words, the employment pyramid has remained steep for more than 50 years, bringing with it a steady and predictable shedding of older practitioners.
This is in startling contrast to many other professions. For anyone wanting lon­gevity in their career, architecture, where 44 per cent are over the age of 50, is a safer choice. Despite the jokes, accountancy fares well too, with 35 per cent aged 50 and over. Banking, law and medicine have similar age profiles.
Quite clearly, any industry needs a constant intake of new, young talent – it re-energises businesses. But the rate of attrition in adland is a concern, especially when you bear in mind that growth rates are hardy spectacular (GDP growth averages are just 0.62 per cent and the fortunes of the advertising economy are tied closely to the economy).
This poses an ethical dilemma. Does this industry adopt the Darwinian perspective that only the fittest survive and that the rest are cast aside to find jobs in other sectors? If that is the case, then surely we have a responsibility to look after those who fall out along the journey of their career.
Also, perhaps, we should prepare those at the start of their working life to understand that advertising may be the first part of their business careers, and be comfortable with the fact that there may be other roles out there once they have taken all they can out of working in advertising.
For this reason, it's important that the support Nabs offers is relevant to all those who work in the industry.
Currently, the harsh fact is that, for many people, life in advertising is short-lived. Yet this does not seem to deter a steady stream of young hopefuls from competing very hard to get in. Nor should it; it's important to remember that a career in advertising, despite the obvious challenges, can be an enormously fulfilling and enriching one. What's more, it can provide an unmatched platform from which to develop a grounding and training, not just in business acumen but in soft skills that can prove in­valuable, regardless of which career path is taken later.
Clearly, not all these people need financial support and guidance, but a good proportion do and will. Our careers team see many people who have become disillusioned, "TUPE-d" or made redundant and are considering moving into a second career – on the client side, in PR or running their own business – or just happy to take a break.
Data suggests 95 per cent of entrants will not be in the industry once they reach 50
All this adds up to the fact that Nabs is now positioned not just as a charity that rescues the minority but as an industry service that supports the majority. Networking knowledge events for the "sunny adlanders"; career guidance (even if it's out of advertising) and support (both advisory and financial) for the "mid-levels"; and for the "survive and prosper" generation, a chance for them to finally give back to the industry via financial support or by providing mentoring guidance. All this, plus the fact that Nabs is uniquely positioned to help people determine if a future in advertising is a realistic long-term goal.
If nothing else, employees should know the lie of the land on entering the industry and employers should take on some of the obligation of the post-adland employment problems, even if just by supporting Nabs more vociferously. It is our ambition that more can stay the course and build a successful career in advertising and that this is an industry where talent can shine irrespective of age.
Zoe Osmond is the chief executive of Nabs