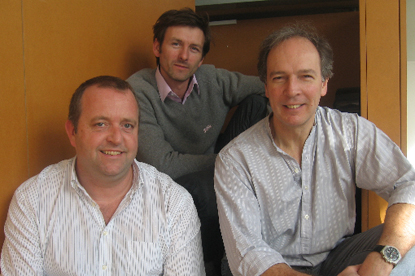 Stebbings, who has been with Park Village for 12 years, is joined by his Park Village colleagues, the managing director Geoff Stickler and producer Dominic Seymour.
The three founding partners aim to produce work across platforms including documentaries, short films, advertising and digital content. They will specialise in campaigns in the food, drink and beauty sectors. The company has also signed the Park Village directors Jonathan Pearson and James Rogan.
Seymour and Stebbings, have made TV ads for companies such as Marks & Spencer, Tesco, Johnnie Walker, Guinness and Birdseye.
Stickler, a former head of TV at Euro RSCG and the founder of the TV content arm of Dare, was made the Park Village managing director in 2006. He has produced TV ads and online content for clients such as Honda, Peugeot, Unilever and Vodafone.