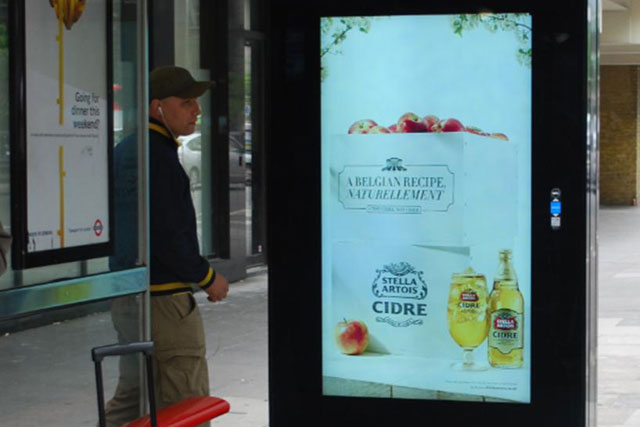 Imagery of the latest ad campaign depicts a bountiful scene of handpicked apples and showcases chilled Stella Artois Cidre.
Stella Artois Cidre has worked with Posterscope and Liveposter, to build a bespoke scheduling system, from which the campaign will operate.
The system, which is connected to digital out-of-home ad spots across the country, automatically turns ad spots on and off based on the results of a real-time weather data plug-in.
If the system registers a two-degree rise in temperature above the national average, the Stella Artois Cidre ads will be displayed on digital screens in that specific location.
Ads will not appear in locations registering lower temperatures, or where it is raining.
This new out-of-home activity will form part of a major advertising investment for Stella Artois Cidre across TV, cinema, outdoor and digital.
Andy Logan, marketing manager for Stella Artois Cidre, said: "This innovative media mechanic is yet another way we are pushing the boundaries through digital technologies to be relevant to our consumers, at just the right time."
Follow @DurraniMix