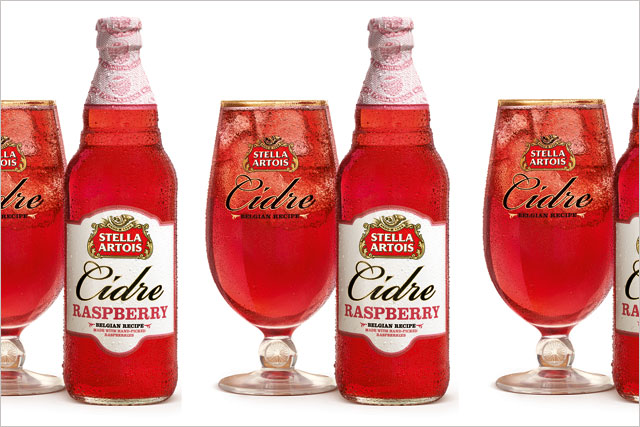 Stella Artois Cidre Raspberry, which is rolling out this month, is made with hand-picked, crushed raspberries. Brand owner AB-InBev describes the new drink as a "sophisticated fruit cider with a refreshing, crisp taste".
The raspberry variant follows a heavyweight marketing campaign by rival Bulmers, which kicked off in April, promoting its five fruit flavours.
Since launching in 2011, Stella Artois Cidre has gone on to become the best-selling premium apple cider brand in the off-trade. As a result, it is going on draught this month in premium on-trade outlets.
Explaining the success of the brand, Stella Artois marketing manager Phil Pick said it was driven by Cidre's "unique" positioning in the market and said 2014 would see the brand "seek to reinforce the positioning" by focusing on its Belgian heritage.
The brand will be supported by a multi-million campaign across TV, press, outdoor, digital and PR, which goes live later this month. The TV spot, created by Mother, will once again feature the 'Le President' character from previous campaigns.
A new bottle design is also rolling out across the range.
Pick said: "It retains the craft cues of the packaging that we launched with, but does a better job in communicating the high quality and sophistication that we really want to push in 2014."
The brand is also introducing 'Midi' chalices, which hold two-thirds of a pint and are designed to appeal to female consumers, and two-pint carafes designed for sharing, into the on-trade this summer.